The Full Send Podcast by the Nelk Boys debuted on Aug 5, 2021. The cast of the podcast includes Nelk co-founder Kyle Forgeard, Bradley Martyn, Steiny, Bob Menery, and other members of the Nelk Boys.
News about the Full Send Podcast members has been buzzing on the internet. In just a year, the Full Send Podcast hit it big and raked in over 2 million subscribers as of May 2023.
The first episode kicked off with UFC President Dana White. Proving their success, they have invited famous personalities like Elon Musk, Andrew Tate, Tucker Carlson, Mike Tyson, and Mr. Beast to name a few notable episodes.

Their most controversial episode featured Donald Trump on the Full Send Podcast in March 2022 which was deleted from YouTube. In April 2023 Donald Trump returned to the Full Send Podcast for the second time, accumulating over 8 million views in the first week.
Who are the members of the Full Send Podcast?
The Full Send Podcast features several members from Nelk Boys' YouTube channel, including co-founder Kyle Forgeard. Nelk got famous for their YouTube prank videos and later launched brands like Happy Dad, Full Send Supplements, and the Full Send Podcast.
Here's the full list of Full Send Podcast hosts:
Kyle Forgeard @kyle
Kyle Forgeard needs no introduction for fans of the podcast. If you know Nelk Boys, you know that Forgeard is the co-founder of NELK and the Full Send brand. He is the mainstay host of the podcast and the main man behind the venture.
Before the podcast premiered, he revealed he wanted to build a brand that didn't require doing pranks. The team foresaw growing out of pranks and the legal risks involved in pulling off the viral pranks.
Aaron Steinberg @steiny
Aaron Steinberg referred to as 'Steiny,' got to know the Full Send crew while working as Bob Menery's assistant. During a 2021 trip to the UFC in Dubai, Steiny hit it off with Steve Deleonardis (known to fans as SteveWillDoIt). Steve offered to hire Steiny as his assistant if Bob Menery approved. Long story short, Steiny joined the Nelk Boys shortly after the trip to Dubai.
After his first appearance on an episode of the Full Send Podcast 'internal pod', the fans loved his energy. It was apparent that Steiny had the skills to create entertaining banter. He was then offered a full-time position on the podcast. But this time, he needed Steve's approval, which he reluctantly received.
Steiny talents were highlighted on the Full Send Podcast with Elon Musk, where he led the conversation with Elon. It was clear that Steiny prepared for the podcast, and the fans respected that he was taking his role on the podcast seriously.
Bradley Martyn @BradleyMartyn
Bradley Martyn is a long-time YouTuber known for his fitness content. He became a regular host of the Full Send Podcast in Oct 2022, when it was announced on the Full Send Podcast clips channel. He isn't a Nelk Boy per se; however, he's been good friends with SteveWillDoIt for years and has been featured in several NELK videos.
His addition to the crew left fans with divided opinions. If you are a podcast fan, you know that their vibe is siding on the "bro talk." In contrast, Martyn tends to ask deep questions.
Nonetheless, some fans state his presence balances the whole thing. One thing is for sure; he knows how to carry a conversation, especially when the "bro talk" gets repetitive. He is a part of the show for a reason.
Salim Sirur @saliimthedream
Salim Sirur started his NELK journey in Feb 2020. Before joining the cast, he blew up for his funny videos on Instagram while he was still a teenager. In one of his videos, he made a parody of "screaming in the gym" and tagged the Nelk Boys.
Salim revealed on the Money Buys Happiness podcast that Forgeard reached out to him on Instagram because of his funny content. Shortly thereafter, Forgeared hired him as a cast member for the NELK channel. The first video they did together was "sneezing on people". Not long after, they started doing more pranks together.
He appears on the Full Send Podcast from time to time, where he is known for asking guests about dating, relationship, and sex advice.
Jordan Nwanne @realcousinjay
Jordan Nwanne referred to as 'Cousin Jay,' joined the Nelk Boys alongside Salim. Cousin Jay played a role in the production of Salim's videos. He has sat in with the crew in the Full Send podcast "internal pod" from time to time.
Even before joining the NELK lineup, Cousin Jay already made a name for himself on Instagram. He posts videos of his workout, lifestyle, travel, and design on his Instagram, aside from his camera work on Nelk's YouTube videos.
Gabriel Poncio @gabeponcio
Gabriel Poncio's addition to the team is an unusual story. Gabe's friend asked him to bring NELK's merch and Kyle's contact lenses to Brazil while the Nelk Boys were on a trip. After arriving, he got close with Kyle and Steve and did some assistant jobs for them. When they returned to the US, the team offered him a job as a Production Assistant setting up pranks. After some time, he joined as a full-time member.
Viewers of the Full Send Podcast often criticize Gabe for being too critical of others and trying to take over the show. For this reason, he isn't featured on the show anymore. Yet, many still love him, and his personality is enjoyable on the show.  
Bob Menery @bobmenery
Before joining the Full Send Podcast, Bob Menery was a social media influencer and podcast host. He was known for making funny voiceovers on sports clips. Besides his fame as a pretend-sports commentator, Bob attracted attention by posting memes on his Instagram profile with critical takes about famous personalities, athletes, and influencers.
What happened to Bob Menery and the Full Send Podcast?
Bob Menery was fired from the Full Send Podcast. He claimed that Kyle, in a video that has been deleted, said that Kyle used him for his contacts and owed him money.
Kyle quickly debunked Bob's statement in a YouTube video and said he doesn't owe him money. Forgeard added that Menery earned $1.2M in 10 months and got only some of the guests. Kyle claimed his departure began when Menery wanted a brand-new deal and expected him to sign it in 24 hours.
In conclusion
Although the Full Send and NELK already established great chemistry with the team, we may see people coming and exiting in the future. Whether we like it or not, they need to keep the hype coming—even if it means losing a member. And we have seen this in the case of Bob Menery and Jesse Sebastiani.
Watch this clip with Good Morning Marketers host @mattastifan discussing the situation between Bob Menery  and the Full Send Podcast:
Clips from Good Morning Marketers Episode 15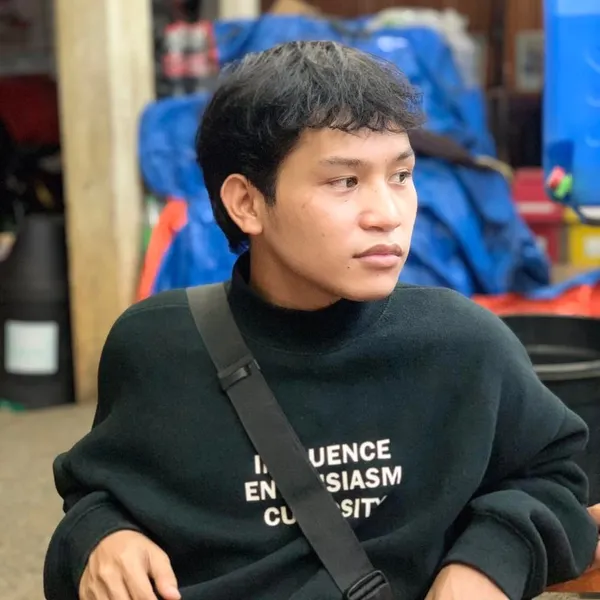 A versatile writer with tenured experience in journalism, content, and creative writing. I write streamlined content that boosts audience reach and conversion rate.