AppSumo has become a go-to platform for premium marketing tools at a low price. With so many products available, finding the right offers can be overwhelming. Here's the catch, the easiest way to find the best deals on AppSumo is through a recommendation. But, if you don't know anyone recommending deals, the next best way is to do your own research.
It's worth noting that the marketing tools on AppSumo are from a range of tech startups. So, it's essential to do your due diligence before buying a tool. Some software shut down or changed ownership. Or, the worst case is some tools do not honor the promised "lifetime" deal.
This article will provide a step-by-step guide to finding the best AppSumo deals. We will highlight the key considerations to keep in mind before buying a product on AppSumo.
What is AppSumo?
AppSumo is a marketplace that offers exclusive lifetime deals on apps and tools to grow your business online. As their slogan says "never pay full price for business software" which is many ways is true. AppSumo partners with tech companies in a range of industries to bring you savings of up to 98% on business software. They have a diverse selection of marketing, productivity, content-creation software, and much more.  
A unique advantage is AppSumo's 60-day refund policy which shows they really care about their customers. You can request a refund for any product purchased with a few clicks in your AppSumo account. That alone can tell you AppSumo values customer satisfaction.
What are Lifetime Deals?
Lifetime deals involve a one-time payment for software rather than monthly fees. AppSump is primarily a third-party reseller of software. They negotiate offers for their 'Select' product and have a review and approval process for their Marketplace deals. AppSumo does not control the software itself, the product developers handle the support, maintenance, and updates of the software after the sale.
Many products offered on AppSump are from tech startups in their early stages. So, the future of these companies can often be uncertain. The products and services may change or even shut down. AppSumo's lifetime deals may not actually last a lifetime.
How to find the best lifetime deals on AppSumo?
AppSumo releases new offers for apps and tools every week, providing you with a lot of choices to choose from. Check the shop on a regular basis to increase your chances of finding the best lifetime deals.
Subscribe to the newsletter
The best way to stay informed about the latest offers is by signing up for the AppSumo email newsletter. This will ensure you don't miss new deals, expiring deals, or limited-time offers.
Review the Product Description
It's vital to review the deal page and read the software descriptions from a to z. A careful scan of the deal page and software website can help you make an informed decision.
Read the Reviews
Learn from what other buyers have experienced using the tool. This can help you make an informed decision about whether it is worth investing into the software.
The problem with reviews is that many company founders flood their deal page with fake five-star reviews. Because these can be misleading, you must look for reviews by "Verified Purchasers."
Read Question/Answers
The reviews at the bottom of the product offer page also have a Question & Answer section. This is where you can ask questions to the company offering the tool. You can often find other people who have tested the software, poked holes at the offer, and sometimes gotten a positive or negative response from the company.
Join AppSumo Plus
AppSumo Plus is the premium membership offered by AppSumo. It includes access to a private community and special tools. Inside this community, you'll find some of the most active AppSumo customers discussing every product that launches.
Join Facebook Groups
Plenty of Facebook Groups center on buying, selling, and reviewing lifetime deals by AppSumo. This is where you'll find unmoderated opinions and reviews of current and past offers that did not honor the deals to their customers.
In Conclusion
AppSumo is a helpful website for people who do marketing and want to save money on software and tools. It has many good offers and is a convenient place for marketers to find what they need.
The sad thing is there are some problems with AppSumo. Some lifetime products do not work as promised. Always read reviews and do research before buying.
By following the tips above, you can find the best deals you need for your business. Check out our video below, discussing the best lifetime deals on AppSumo.
Clips from Good Morning Marketers Episode 16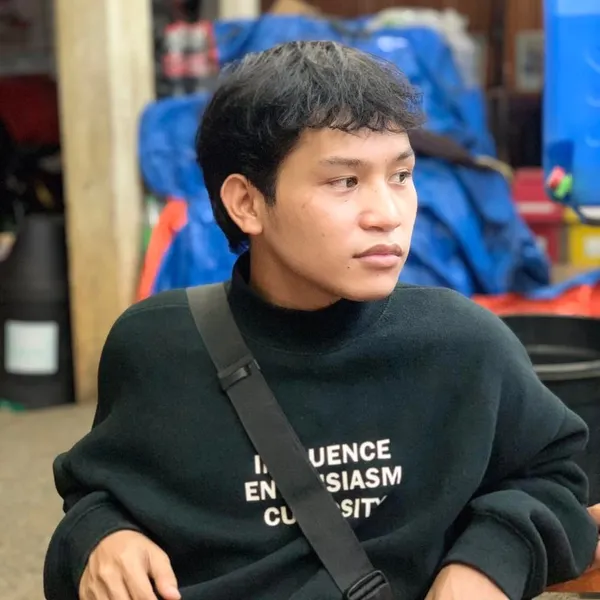 A versatile writer with tenured experience in journalism, content, and creative writing. I write streamlined content that boosts audience reach and conversion rate.