In today's world, most landing page builders are sluggish and seem to require an arts degree to get them just right. Why does it feel like a challenge to set up a simple landing page and start validating potential ideas?
Mixo: a revolutionary AI-driven landing page tool designed specifically for entrepreneurs, agencies, and freelancers. Within a mere 30 seconds, your site can be up and running. Just give us a brief description, and Mixo will craft everything from your site's content, to its color palette, to its imagery. It even comes with a built-in waitlist feature and all the essentials you'd need to launch, nurture, and experiment with new product concepts.
Simply put, it's a powerhouse editor that crafts SEO-friendly landing pages. Say goodbye to complicated code inserts and bulky WordPress themes.
Why should you choose Mixo.io for building a website?
Leverage Mixo's editor for quick and effortless creation of launch pages, with no coding or design skills required. It takes care of everything - from a conversion-optimized, mobile-first template to lightning-fast website hosting. All you have to do is insert your content.
While numerous website builders offer editors that provide boundless customization possibilities and a surplus of features, Mixo opts for a distinctive path. It delivers high-converting landing pages, boasting aesthetically pleasing designs, in the most straightforward and rapid manner conceivable.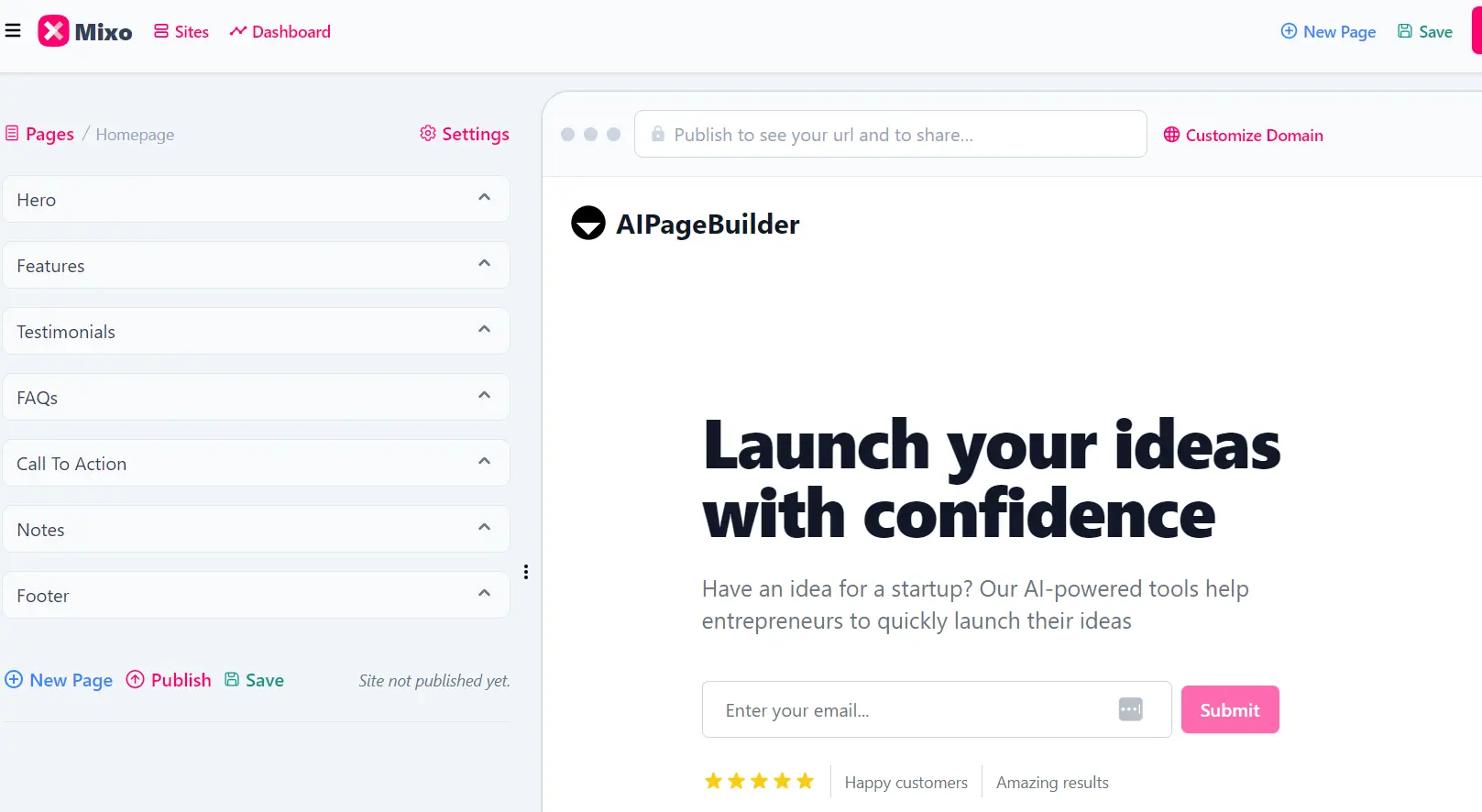 Here's a glimpse into how Mixo customers are harnessing the platform:
Entrepreneurs unveil their startup concepts and accumulate emails for upcoming launches.
iOS developers craft teaser pages for apps in the pipeline.
Digital Marketers design tailored landing pages to evaluate their ad initiatives.
Growth Leaders whip up swift partnership pages for potential collaborators.
Product Managers rally users for beta testing phases.
Bloggers acquire followers for their newsletters and subscriber lists.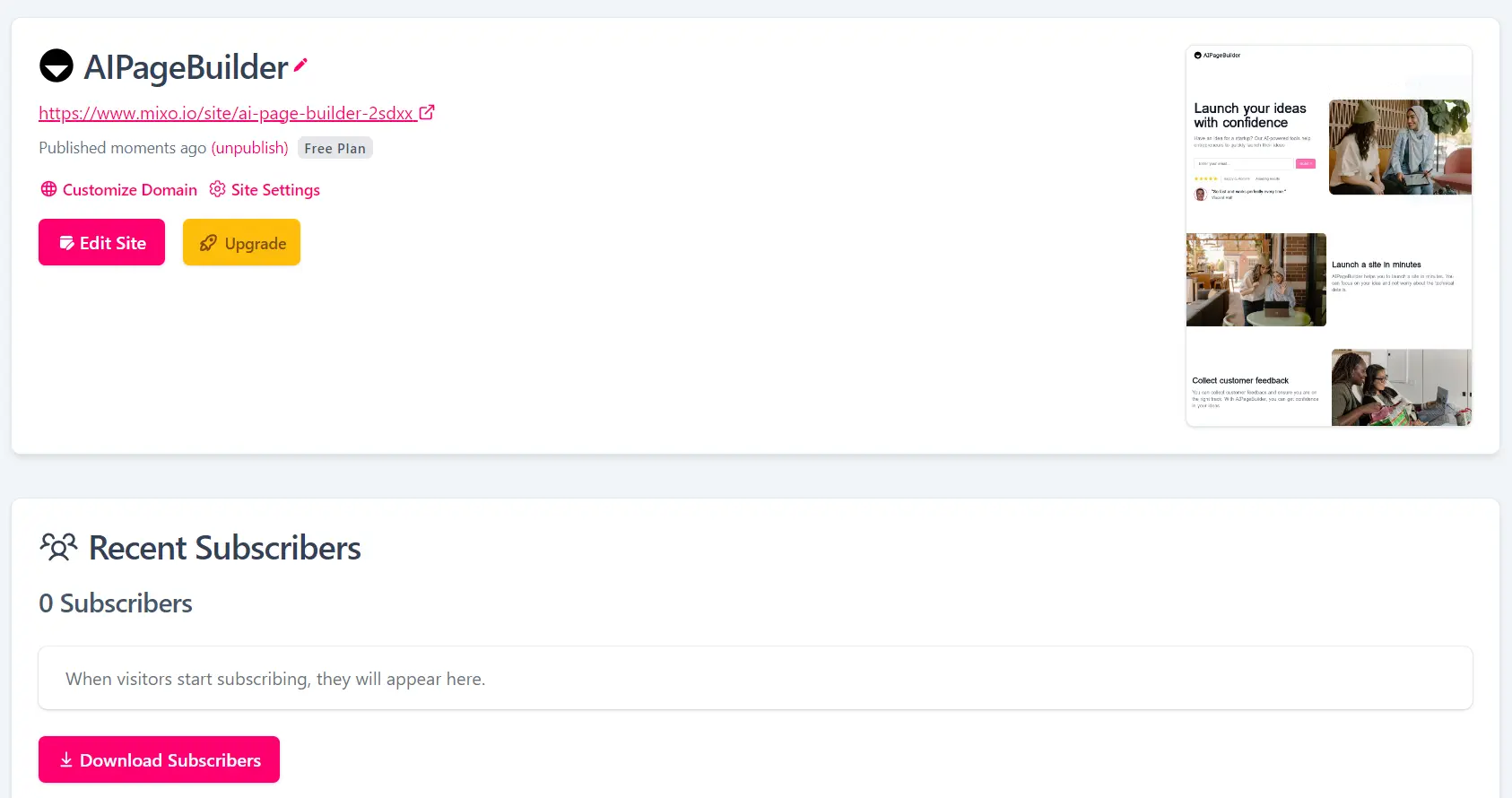 Featuring a built-in waitlist, Mixo offers the most straightforward method to gather email addresses from those intrigued by your upcoming project.
Whenever a lead provides their email on your site, it becomes instantly available in your Mixo dashboard. You can then export this data to a CSV format, making it compatible with popular spreadsheet applications like Google Sheets and Excel.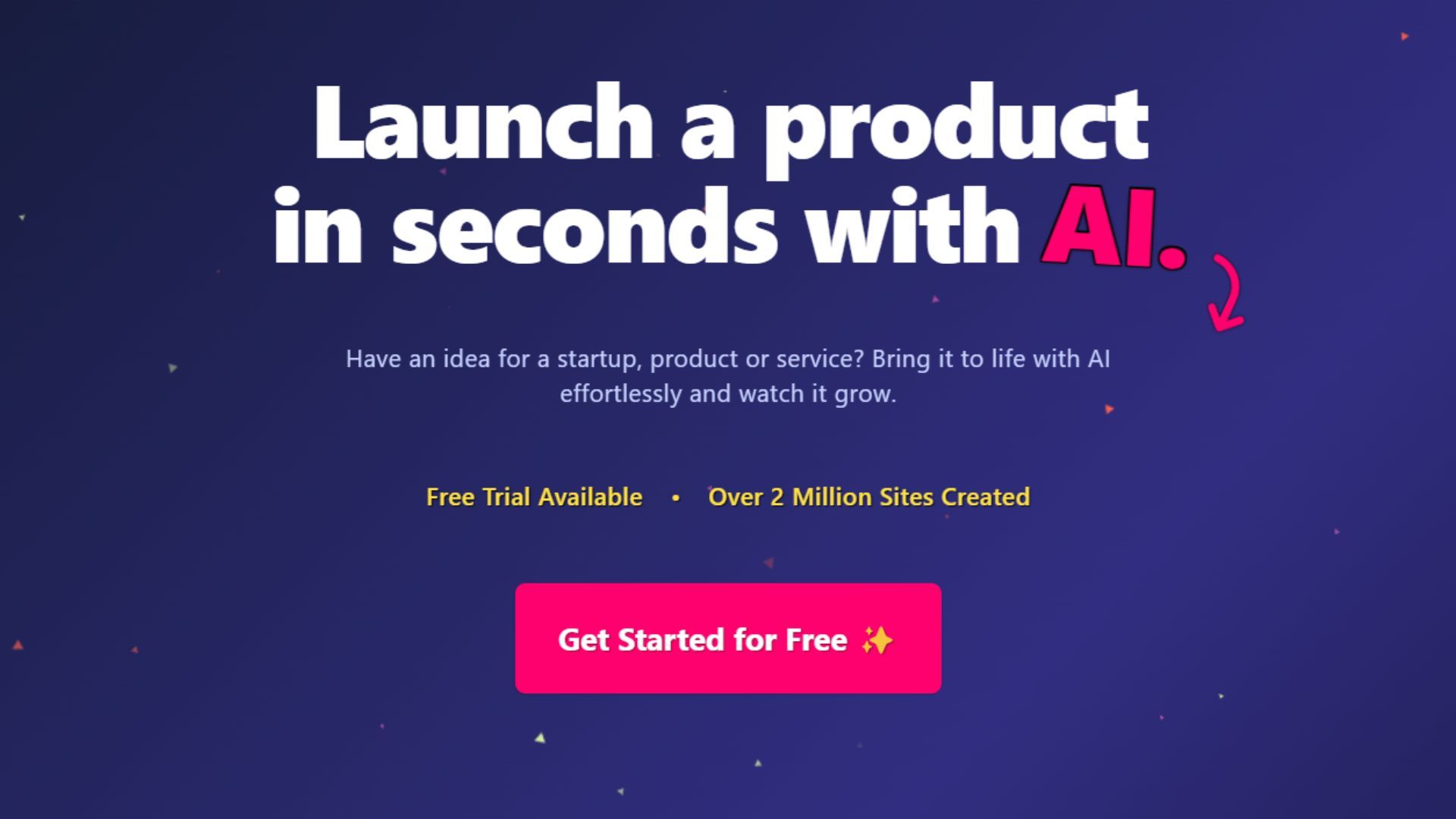 All websites crafted using Mixo boast optimized performance, enhanced conversion rates, device responsiveness, and SEO-friendly features. Additionally, all pages are hosted on a serverless infrastructure, ensuring your created sites will adeptly scale alongside your business.
Already possess a custom domain? No issue – sites can be linked to your existing domain, and we also generate complimentary SSL certificates to maintain a secure environment.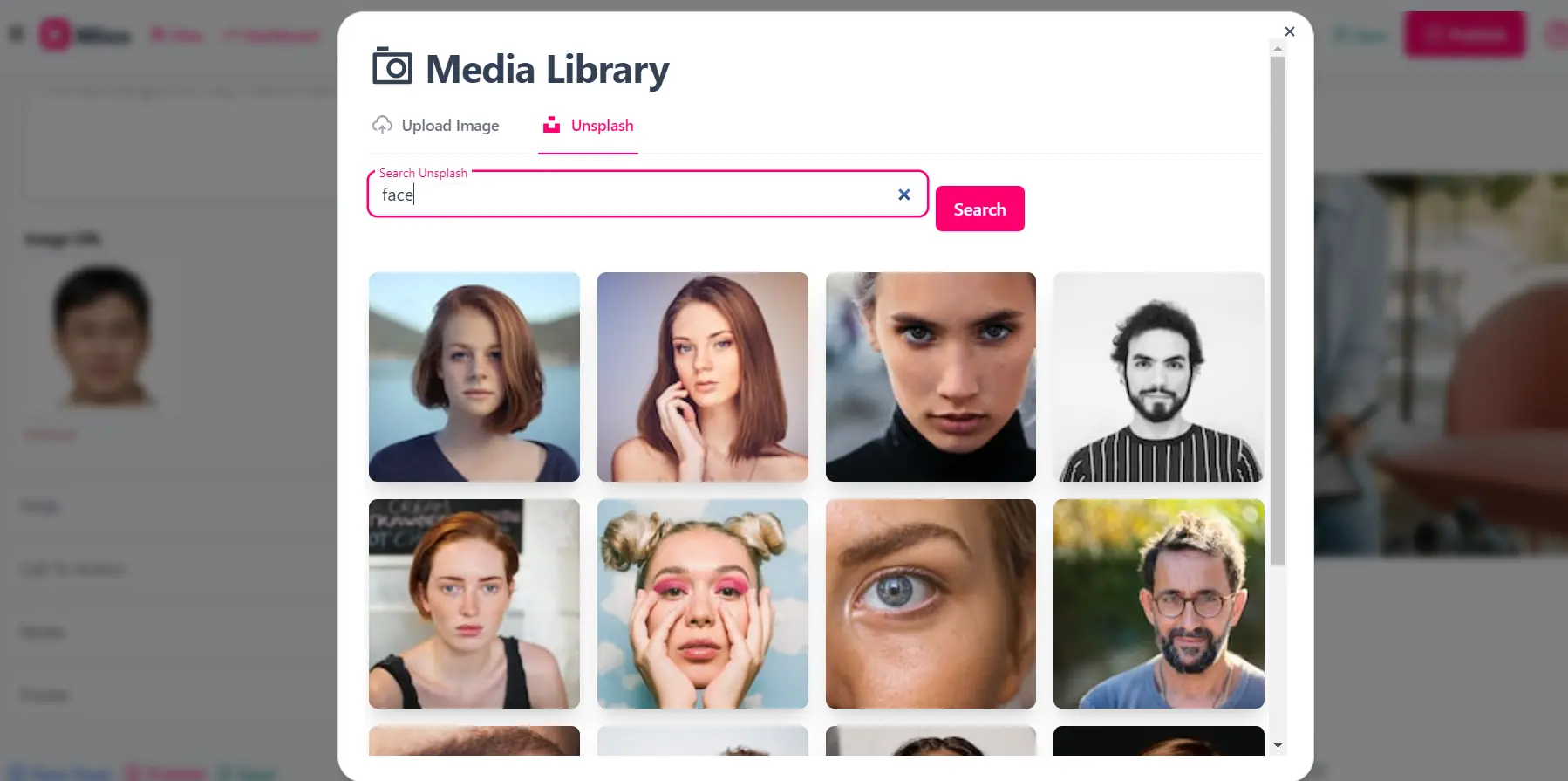 Mixo is packed to the brim with functionalities. The AI-powered editor comes with built-in integrations, including Unsplash, facilitating a smoother site-building journey. This paves the way for a rapid sourcing of resources and content, enabling you to launch your website without delay.