Facebook has been making headlines for several controversies in recent years. Among the issues they have faced are data privacy breaches and political bias. These continuing allegations sparked discussions about Facebook with Mark Zuckerberg.
In this article, we will explore our predictions about the future of the platform. We will also take a closer look at the issues surrounding Facebook and Mark Zuckerberg. These controversies may cause changes in the platform in the future.
Prediction #1: Zuckerberg Will Try to Rebrand Himself
The first prediction is that Zuckerberg will continue to rebrand himself. This effort attempts to make him more relatable to the public.
In 2020, his photos wearing thick sunblock to hide from paparazzi made social media noise. This instance is only some of his efforts to change his image.
The idea is that Zuckerberg's public image is crucial to maintain his position as the CEO of Facebook. Due to the criticisms, many people see him as part of Facebook's larger problems. By rebranding himself as a more personable figure, he could win back some public support and save the future of Facebook as well.
Prediction #2: Facebook Will Shift Its Focus to Creator Content
Another prediction is that Facebook will no longer focus on news and media content. It is due to recent changes in Facebook's algorithm. The new algorithm prioritizes content from individual creators over news media.
This move provides more opportunities for creators to build audiences and make money. The shift may attract a younger and more engaged user base. It saves itself from traditional news media controversies.
The downside of this idea is it will only worsen the misinformation on the platform. As you know, individual creators are not subject to fact-checking and regulatory standards.
Prediction #3: Zuckerberg Will Step Down as CEO
This might be a bold prediction, but Zuckerberg might step down as CEO of Facebook. The fact that he has been in his position for a long time makes him ready to move on to other things.
There are a few reasons why this prediction could come true. One reason, Zuckerberg has faced much criticism in recent years, and it might be getting to him. Another reason is that he might want to focus more on his other passions, like virtual reality.
If Zuckerberg were to step down as CEO, it would have some serious implications. While it allows Facebook to shift focus, it might create instability. Investors might be wary about the company without Zuckerberg at the helm.
Prediction #4: The Rise of Virtual Reality
Another prediction about Facebook is it will invest more in VR and AR. As you know, Facebook has invested heavily in VR and AR technology over the past few years. It has even released its own VR headset, the Oculus Quest.
Facebook believes that AR and VR will soon replace traditional screens and interfaces. It aspires to position itself as a leader in this space. It hopes to reap the rewards starting early when these become widespread.
The shift towards AR and VR could lead to serious implications for its Future. The immersive experience could open up new opportunities for advertisers and content creators. Meanwhile, it could worsen the concerns about privacy and data collection. These technologies are often used to track movements and behaviors in real-time.
Prediction #5: Facebook Will Continue to Face Controversies
Facebook will continue to face controversies despite trying to change its public image. With billions of users worldwide, Facebook cannot regulate all content on its platform. The controversies on Facebook will worsen in the coming years and will be their downfall.
Some of the potential issues that Facebook might face in the future include:
Privacy breaches and data leaks
Political bias and censorship
Misinformation and propaganda
Addiction and mental health concerns
Cyberbullying and harassment
Monopoly and antitrust concerns
It is unlikely that they will resolve these controversies despite their massive efforts. Its negative public image may drive away investors in the future.
On a brighter note, Facebook will likely campaign more on the responsible use of the platform. This move is their attempt to keep Facebook afloat.
In conclusion
Many factors could shape the future of Facebook. Although uncertain, some of their decisions can help us predict what lies in the future. Nonetheless, it is important to remember that Facebook is an ever-evolving platform.
These observations are only assumptions, so these are subject to changes. Only time can tell whether their rebranding efforts will benefit them in the long run.
Watch our coverage on the future of Facebook in ep 17 of Good Morning Marketers. In this episode, we talked about the controversies surrounding the platform and how it could affect their future.
Clips from Good Morning Marketers Episode 17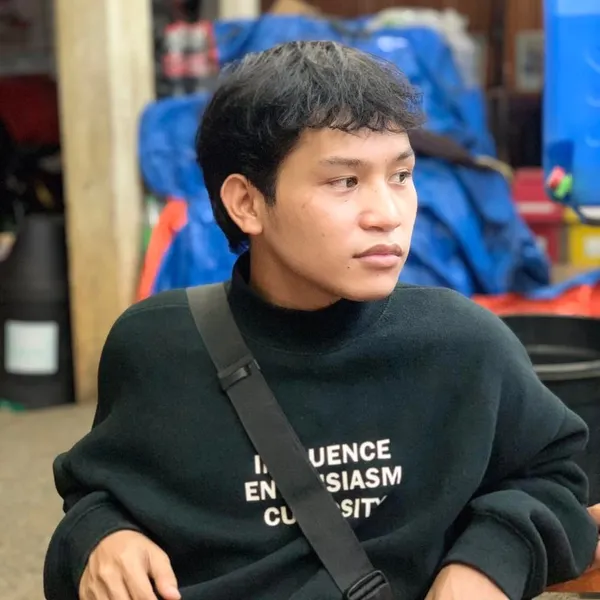 A versatile writer with tenured experience in journalism, content, and creative writing. I write streamlined content that boosts audience reach and conversion rate.