These days, you can watch the news not only on TV but also on the internet! One place to find news is YouTube, which lets independent news create their own channel. Although a game-changer, starting a YouTube news channel isn't easy.
We'll share some tips to help you become a YouTube news creator in this article. Make sure to watch the video at the bottom of this article where we share our experience growing our news show for Web Friendly.
How do I make a news channel on YouTube?
Making a news channel starts with setting up a YouTube account.  Apart from that, it involves planning, creativity, and strategy.
Planning means brainstorming the concept, format, and type of news you will cover. Creativity is about the techniques you will incorporate in your pre and post-production. Meanwhile, strategy deals with the ways to gain traction.
What type of news should your YouTube channel create?
The digital economy, entertainment, and current affairs are some of the most common topics for YouTube news channels. Before setting up an account, you have to decide which niche your channel will focus on.
Defining your niche helps you build your brand and target a specific audience. For instance, you are planning to make a news program for marketers. The interesting niche might be software releases or keeping up with digital creators.
What equipment does a YouTuber need?
YouTubers need a 1080p camera, microphone, studio lighting, and editing software. To create quality videos, invest in quality equipment that aligns with your budget.
Producing high-quality videos adds an impression of professionalism and credibility. Crisp and professional-looking videos draw people's attention. These two factors are important in gaining trust and traction in the news scene.
What is the best content strategy for YouTube news channels?
The best content strategy is a combination of YouTube SEO techniques and your unique personality.
Applying SEO techniques is a great strategy to help a video gain traction. One example of an SEO strategy is using cards in your YouTube videos. It helps videos rank high on the results page. Another form of content strategy is video content structure. It is important to have an appealing way of delivering news info to keep your audience tuned in.
How to build an online presence for a YouTube news channel?
Making different social media accounts for your news channel helps build an online presence. These accounts will serve as extra platforms for your video content.
By doing so, it exposes your YouTube news channel to bigger audiences. One effective way is posting video snippets on social media platforms. Always have links to the YouTue channel to funnel potential subscribers. It's like increasing brand awareness while growing a following.
Why should you track the analytics of your YouTube news channel?
The analytics can tell whether the content strategy employed is effective or not. It is also a great way to know if the topics you covered appealed to the audience.
Understanding your YouTube channel's analytics can help you see if people like the things you post on social media. With analytics, you can make even better posts that people will like!
In Conclusion
Starting a YouTube news show might feel like a lot at first, but don't worry. With some planning and effort, it's possible to create your own news channel on the internet. It might take some time, but remember that it's achievable. So don't give up, and keep working towards your goals!
The video below describes our struggles when we started our news show. Check it out!
Clips from Good Morning Marketers Episode 16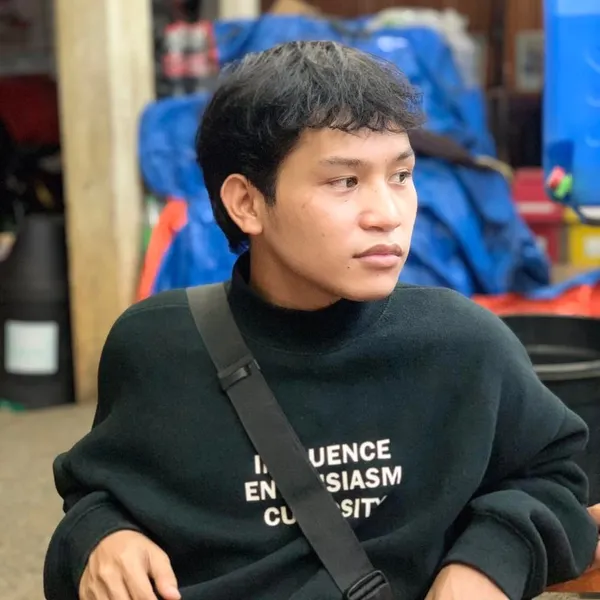 A versatile writer with tenured experience in journalism, content, and creative writing. I write streamlined content that boosts audience reach and conversion rate.