Andrew Tate started attracting attention in May 2022 because his controversial remarks were shared all over TikTok. Some of his remarks have been viewed as misogynistic such as saying women can't drive, men can cheat, but women can't, and men prefer women to be robots.
Andrew Tate "women can't drive"
Andrew Tate "women cheating are disgusting"
Andrew Tate "men want women to be robots"
Tate's clips led some conservative media outlets to brand Tata as the King of Toxic Masculinity. However, many of his fans see the humor in his statements and do not take them completely seriously.
Nonetheless, the virality of his controversial take made him the 8th trending person worldwide based on Google's Year in Search 2022.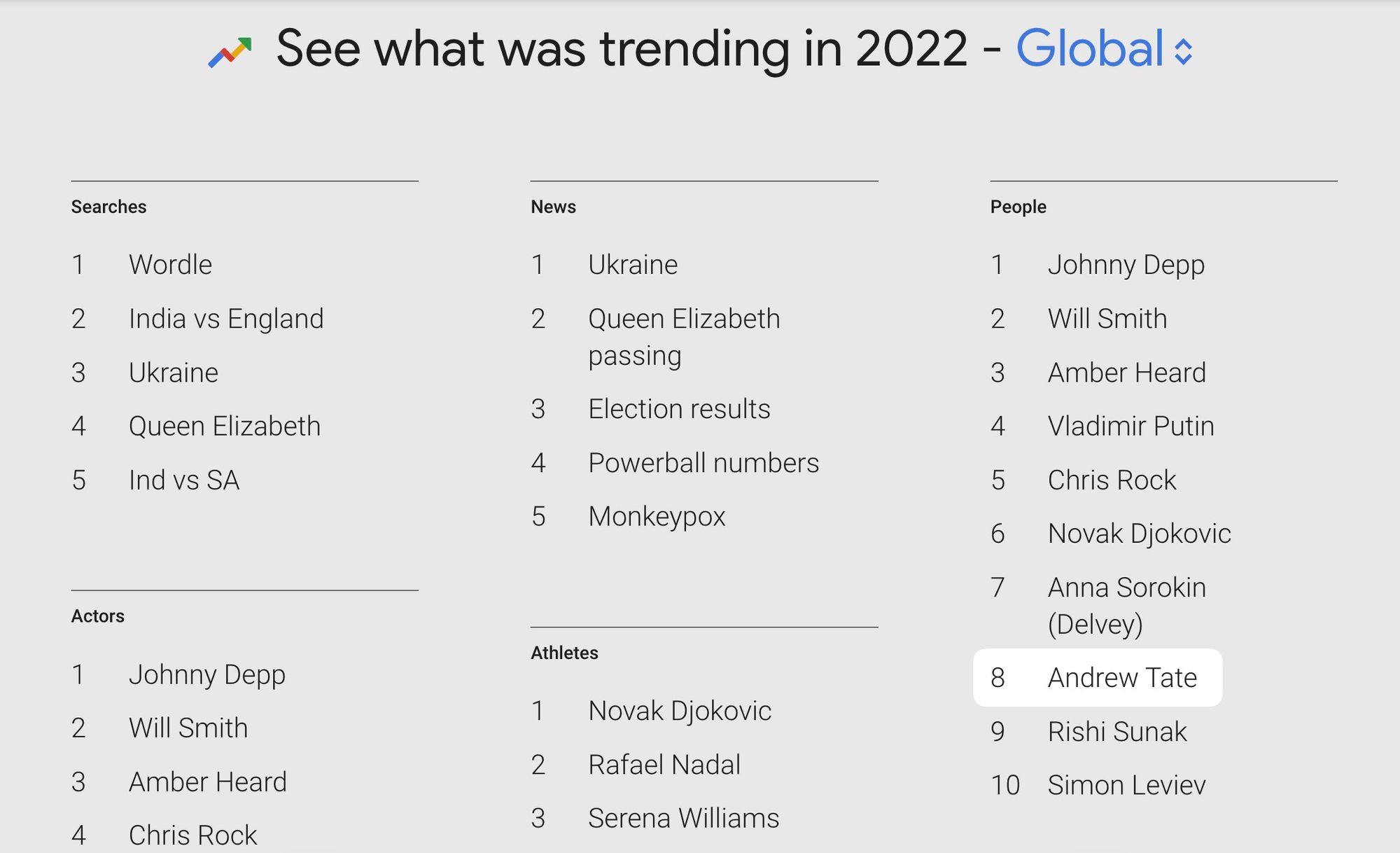 Who is Andrew Tate?
Andrew Tate is infamous for his polarizing opinions and controversial takes. His videos are everywhere on the internet, which makes his internet presence unavoidable. Now, everyone is dying to know how Andrew Tate started.
In case you didn't know, Tate is a former professional kickboxer and 4 IKSA world champion. He is referred to as the "Top G" by his fans. The term means "Top Gangster," which is a phrase commonly used to describe someone who is number one in their field.
How did Andrew Tate get banned?
With his omnipresence in the digital space, Tate suddenly blew up on the internet and left everyone curious about him. However, amid his sudden fame, social media platforms argued his misogynist remarks might groom a generation of sexists.
In response, Meta banned Tate under "dangerous individuals and organizations" and "hate speech, as the company disclosed to The Guardian via email. TikTok banned Tate because he was promoting misogyny and hateful ideology prohibited on the platform, its representative revealed on The Washington Post. Lastly, Google told BBC News they banned Tate from YouTube for multiple community guideline violations.
It's impossible to wipe Andrew Tate off the internet because thousands of members of his online course and community, Hustler's University (now renamed "The Real World"), repost his videos to build a following online. According to a signup site that features Tate, the online course has more than 160,000 active members.
Despite being de-platformed by almost all big social sites, his videos are still on various fan accounts, and he is the most subscribed influencer on Rumble. In December of 2022, Tate celebrated his Twitter reinstatement after Musk lifted his Twitter ban.
In conclusion
Andrew Tate became an internet sensation because of his controversial statements on social media and his wise marketing strategy. With thousands of people reposting his controversial content, he was everywhere all at once.
The video below from our show Good Morning Marketers discusses Andrew Tates' rise to fame.
Clips from Good Morning Marketers Episode 15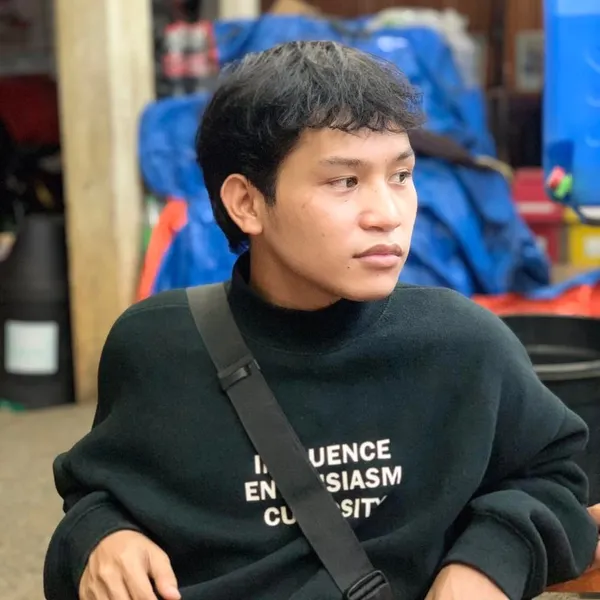 A versatile writer with tenured experience in journalism, content, and creative writing. I write streamlined content that boosts audience reach and conversion rate.