The VeeFriends project by Gary Vaynerchuk aims to form a creative community through NFT technology.
It made a successful debut in May 2021 after Vaynerchuk rolled out a series of project phases. The project consists of Series 1, Book Games, Mini Drops, and Series 2. Let me explain…
VeeFriends NFT ownership provides holders with access to VeeCon Conference and membership to the VeeFriends discord community.
According to CryptoSlam, the project has since racked up over $240. Its monetary figure has a crypto value of approximately 80K ETH.
The world-renowned NFT mogul is taking his VeeFriends NFT project to new heights. On Oct 17, 2022 Gary Vaynerchuk launched a VeeFriends partnership with Macy's and Toys "R" Us featuring the sale of exclusive figure and plush collectibles from the NFT project.
What's GaryVee's Next NFT Project all about?
Gary's next VeeFriends NFT project aims to build a community through NFTs. Members earn perks by purchasing any of his projects below.
Series 1
The Series 1 project comprises 10,255 NFTs. Vaynerchuk drew these crypto values into 268 characters, representing human traits he admires.
These NFTs serve different purposes: Admission (9,400), Gift (555), and Access (300). Vaynerchuk owns 1,242 NFTs out of the total number, which he calls Gary Originally Owned (G.O.O.).
Book Game
Meanwhile, the Book Game includes 125,000 burnable tokens without an end date of validity. Purchasing 12 book games is equivalent to one VeeFriends NFT.
Mini Drop
The Mini Drop project is a limited subcollection that serves as an airdrop of the first series. It centers on cultural longevity, collaboration, and scarcity.
Series 2
The newest project of VeeFriend NFT draws inspiration from the first series' success. Series 2 is a collection of 55,555 NFTs and 16 additions to 236 existing characters.
What is VeeCon?
VeeFriends NFT holders have exclusive access to VeeCon or multi-day conventions. It is an event discussing business, marketing, entrepreneurship, and everything under the horizon.
Vaynerchuk established VeeCon to provide information value to NFT holders. Each NFT holds one ticket to VeeCon with three years of access pass.
The VeeFriends NFT project vowed to host one VeeCon each year. Thus, the project held its first-ever convention on May 19-22, 2022 in Minneapolis, Minnesota.
If you wish to own a VeeFriends NFT, you may buy ETH from any cryptocurrency platform like Binance. Transfer your ETH to a non-custodial digital wallet, and then you can now own an NFT like GaryVee.
Clips from Good Morning Marketers Episode 11: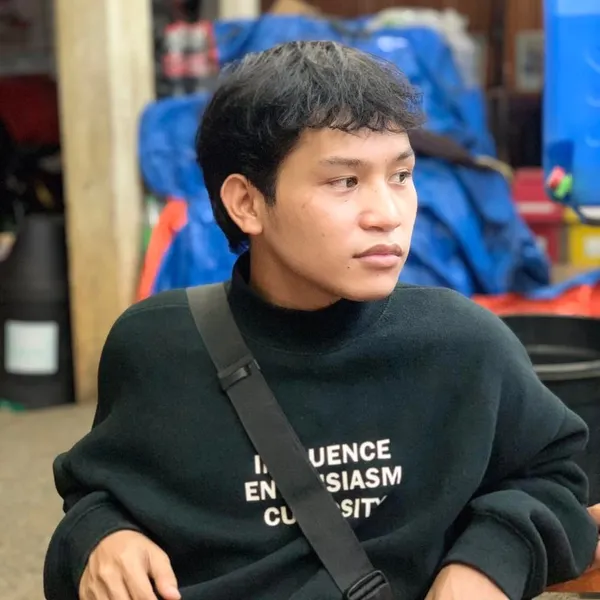 A versatile writer with tenured experience in journalism, content, and creative writing. I write streamlined content that boosts audience reach and conversion rate.