The best TikTok hack is to understand how the algorithm works. There are a few 'secret' TikTok algorithm hacks we're using in 2023 that impact how to schedule TikTok posts.
Known to mostly everybody, TikTok owes its record-high success to its algorithm. Since its launch in 2018, TikTok has swept off a few social media giants. Now, it has become the 6th most-used social platform in 2022. Even Facebook changed its algorithm in an attempt to haunt TikTok.
In case you didn't know, Web Friendly has a YouTube podcast that covers news, trends and insights in the creator economy. Our creative team from different parts of the world schedules the posts to various social platforms like TikTok.
In our experience in social media scheduling, here's what we have discovered about scheduling TikTok posts optimized for the TikTok algorithm.
How to schedule TikTok posts (the right way)
You can schedule TikTok videos on TikTok.com for free. Yes, you read it right. As of today, you cannot schedule TikToks in advance using the TikTok app.
Since you cannot make post schedules on the app, you may think of using third-party apps. Not to burst your bubble, but third-party apps can't schedule TikTok posts either…
Can you schedule TikTok posts with a third-party app?
Third-party apps that integrate with TikTok won't auto-post your TikToks at the scheduled time.
Instead, they will send you a scheduled notification which you'll need to click to open your pre-loaded video and caption, but you still have to hit the publish button.
Does your location affect scheduling your TikToks?
Yep. Scheduling and posting on TikTok is location sensitive.
Take note of the timezone if you have offshore employees. If your offshore employee posts videos at midnight, TikTok calculates your engagements at midnight in that location.
The thing is, you cannot ditch the TikTok algorithm. TikTok will always consider the timezone of the account location, not just the publishing time. It may explain why your videos are tanking if your audience is based in North America and your assistant is scheduling posts in the Philippines.
Do location trends affect the TikTok algorithm?
Different locations have different community trends. TikTok may calculate data trends from the area of your offshore worker.
Hence, your content may have flopped because it wasn't on the trend in the publishing location.
TikTok can determine your location based on your device or network information, SIM card and IP address. The best thing to counter the algorithm is to use a VPN that can mask all your location settings.
How does TikTok decide who sees your posts?
Before, TikTok's algorithm relied heavily on hashtags to distribute content to user feeds. As of today, hashtags are out, and descriptive captions are in.
Now, TikTok AI scans your captions to get context. In September 2022, TikTok increased the character limit for captions from 300 to 2200. It's believed the TikTok algorithm will share your videos with more people if you write longer descriptions for your TikTok posts.
How can I schedule TikTok posts on mobile?
Learning how to schedule TikTok posts optimized for the TikTok algorithm is essential. Below are the steps to schedule TikToks on your phone, according to TikTok.
Step 1. Log in to your TikTok account on a mobile web browser and upload your video.
Step 2. Start editing your video using its tools, making captions, setting privacy preferences, etc.
Step 3. Set or toggle the scheduling option and choose your publishing schedule.
How to edit a scheduled TikTok post?
After scheduling your TikTok, you can no longer edit the video and its captions. You have to delete and re-upload it or wait until the video is published, then edit the caption.
In conclusion
Scheduling TikTok posts can be a useful way to save time and stay organized with your content creation. Keep in mind that the best time to post on TikTok can vary depending on your target audience, so be sure to test different posting times to see what works best for your business. With a little bit of planning and organization, scheduling TikTok posts can help you effectively reach and engage with your followers.
Check out the video below to learn more TikTok hacks we discovered that will help you optimize your TikTok posts for the algorithm.
Clips from Good Morning Marketers Episode 18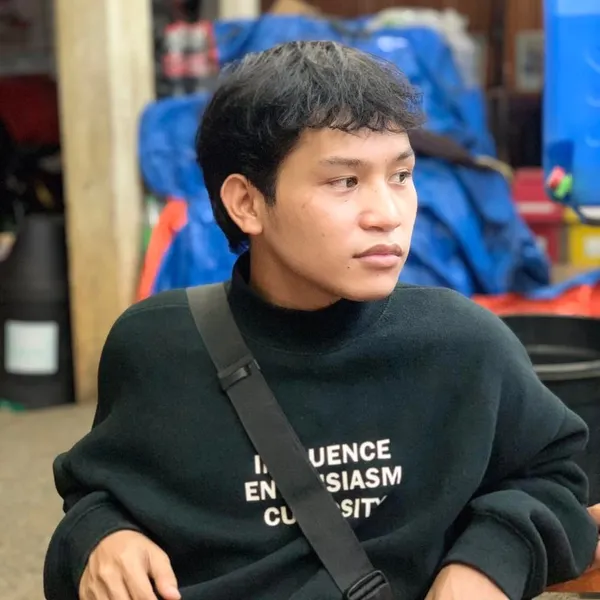 A versatile writer with tenured experience in journalism, content, and creative writing. I write streamlined content that boosts audience reach and conversion rate.