Ryan Trahan's Penny Challenge became one of the biggest hits on YouTube in the summer of 2022. He raised more than $1.4 million from a penny. Yes, you read it right. It left a powerful lesson that hard work really pays off.
It all started with a big ambition from small money. The penny challenge revolves around Ryan's goal of delivering a penny to MrBeast. At the same time, he is doing the challenge while doing the Feeding America initiative.
Here's the catch: Ryan gives incentives to donators of Feeding America. In this video, he explained every $50k donation results in "The Great Reset." Meaning he would lose his profit and reset to a penny. Exciting, isn't it?
There are three conditions: all profit must be from the penny, all expenses should also be from the penny, and he needs to complete the challenge in 30 days.
For context, he started the challenge in Los Angeles, while MrBeast resides in North Carolina. To kick off, he traded the penny for a dollar. Then, he bought a bottle of water and sold it for two bucks.
He did all sorts of jobs, from being a comedian to becoming a gardener. Long story short, there were a series of resets during the challenge. He even lost dollars along the way.
In his last few days of the challenge, Ryan was able to buy a plane ticket. Exactly in 30 days, the long-awaited meeting pushed through. He met MrBeast and gave him the penny.
In the end, he exceeded his initial $100k Feeding America goal. Plus, he earned 2.5 million subscribers and 250 million views during the challenge alone.
Powerful Lessons From the Penny Challenge
The powerful message from Ryan Trahan's Penny Challenge is that everything is possible with perseverance and wise decision-making. He turned a single penny into millions of dollars, so you can too!
These are our takeaways on the message we got from the Penny Challenge.
1. Innovation is powerful.
Throughout the challenge, he showed how innovation could lead the way. He started from a single penny to rating millions.
2. Anyone can be anything.
Your passion is your greatest asset. Capitalize on your skills to become the person you want to become.
3. Be a catalyst.
Imagine earning millions with a small sum. He started a revolution out of a small initiative. Use your platform to incite positive changes.
Watch our coverage in the video below, where we spilled our admiration for Ryan Trahan.
Clips from Good Morning Marketers Episode 15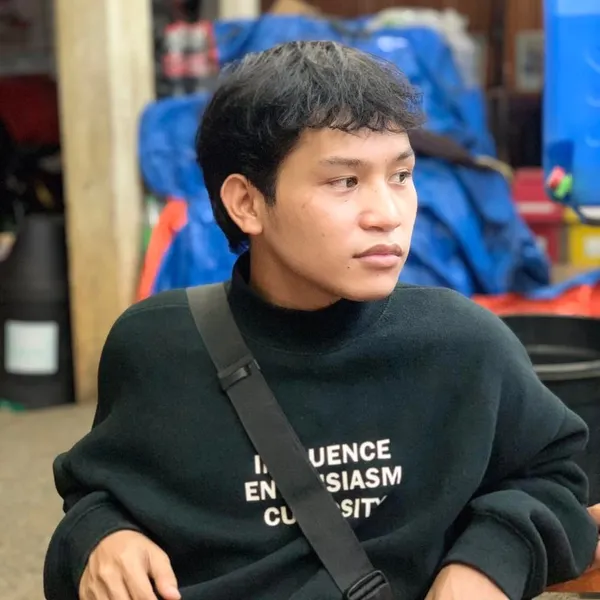 A versatile writer with tenured experience in journalism, content, and creative writing. I write streamlined content that boosts audience reach and conversion rate.