Nowadays, small YouTubers are also getting more chances than ever before to collaborate with brands to sponsor their content. Video sponsorships are an effective way to promote a brand to a target audience.
Businesses are realizing that collaborating with smaller creators is cost-effective. In this way, brands can reach targeted audiences with smaller budgets.
In this article, we will provide practical tips on how to sponsor small YouTubers. We will also explore some of the popular strategies to secure a sponsorship deal with a creator.
How do small content creators get sponsors?
Many influencer networks connect brands with content creators looking for sponsored content. However, most networks require Creators to have a large number of followers or subscribers.
Smaller YouTubers, Influencers, and Creators are typically not on these platforms because they don't have quality. So reaching smaller YouTubers with niche audiences can be a manual process however, it can yield a great return on investment. Especially for brands with a specific audience and smaller budgets.
If you are a brand looking for ways to sponsor small YouTube channels, continue reading.
Step 1: Research and Identify Relevant Channels
To get started, search channels that align with your brand values and target audience. The reason is that not all channels have the same niche and audience demographics. Researching allows you to select those that best fit your brand.
Aside from finding a suitable channel, it's also essential to consider their fan base. Channels with loyal fans are more likely to influence their audience's buying decisions. This can lead to more attention for your brand and increased sales.
Aside from that, you must consider content quality, engagement metrics, and audience demographics.  These factors can help determine the impact that the sponsorship will have on your brand.
Step 2: Personalized Outreach
Look for their business email on the creator's website. Email is a more professional way to reach out to YouTubers for video sponsorships. Using email ensures your message reaches the creator. As a result, it increases the chances of getting a response.

Using social media DM's can be another option however, these messages can often get lost in the "Other" or "Requests" inbox. Or even lost in the shuffle because many Creators use social media to communicate with fans and receive many irrelevant DM's.  
The content of your message is important. Take the time to understand their content and express why you believe it aligns with your brand. Highlight the mutual benefits of a potential collaboration. Inform them about the benefits of working with you such as how much you're willing to pay, helping to increase their exposure, your brand or audience alignment, and long-term partnership opportunities.
Step 3: Collaborate for Personalized Content or Video Sponsorships
An effective way to collaborate is to create personalized content with the Creator like co-branded merchandise, digital products and NFTs. For example, if you are a clothing brand, it would be great to release exclusive designs for the collab.
Just remember, you are selling your brand to the YouTuber's audience. You have to sell the creator's brand as well to gain support from their fans. So you have to make sure that the Creators can also incorporate their own brand.
Step 4: Send PR Packages and Other Products
Sending a package of your latest products is one of the best ways to get Creators' attention. This way Creators can make content from having your product in hand such as an unboxing video or video review.
This strategy is a win-win situation for the content creator and the brand. The YouTuber receives new products and compensation, while the brand gets exposure.
Most of all, brands can save money since they do not have an agreement about the commission. It is up to the Creator whether they want to create content using the brand's product or not.
Step 5: Sponsoring Promo Codes for Certain Products
Promo codes are unique discount codes that YouTubers can share with their audience to track the sales from their sponsored video. This strategy is a way to track the effectiveness of your campaign.
Brands can work with YouTubers to earn a commission for each sale made using their promo code. Meanwhile, brands generate sales and increase brand exposure among the Creator's audience.
In Conclusion
Sponsoring small YouTubers can be a rewarding way to promote your business. Aside from having the chance to promote your brand, you can also help small YouTubers make money with their channels.
Even small gestures of support can go a long way in helping these Creators pursue their passion. So, go ahead and explore ways to sponsor small YouTube channels and be a part of their success story!
In episode 17 of Good Morning Marketers, we talked about small creators and sponsorships. We also discussed the benefits creators and brands earn from the collaboration.
Clips from Good Morning Marketers Episode 17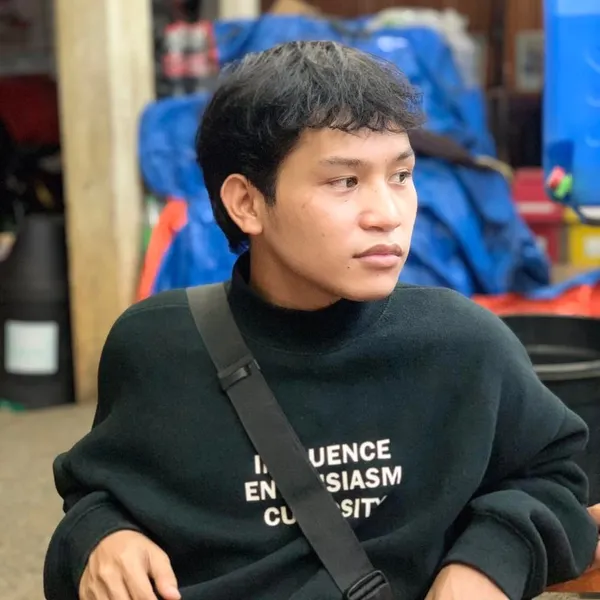 A versatile writer with tenured experience in journalism, content, and creative writing. I write streamlined content that boosts audience reach and conversion rate.