ClickFunnels 2.0 is expected to be a game-changer. Russell Brunson and Todd Dickerson launched "CF2point0" at Funnel Hacking Live in Orlando, Florida on September 22nd, 2022.

Starting on October 4, 2022 Russell Brunson launched ClickFunnels 2.0 with a new 'Challenge Funnel', backpacking on the success of the One Funnel Away Challenge. The new 'Challenge Funnel' is called the 'Your First Funnel' Challenge which leveraged a virtual event and roaster of top the ClickFunnels affiliates.
ClickFunnels 2.0 Promotion
The 'Your First Funnel' Challenge featured a 6 hour virtual event with speakers (referred to as "The World's Greatest Funnel Builders") such as Dean Grazioisi, Grant Cardone, Jenna Kutcher, Myron Golden, Colin Wayne, Travis Chambers and Russell Brunson.

During the event Russell made two offers to the attendees... join 'Funnel Builder Secrets' and do it yourself for $1997 or get ClickFunnels certified with the 'Funnel Builder Certification' for $9997.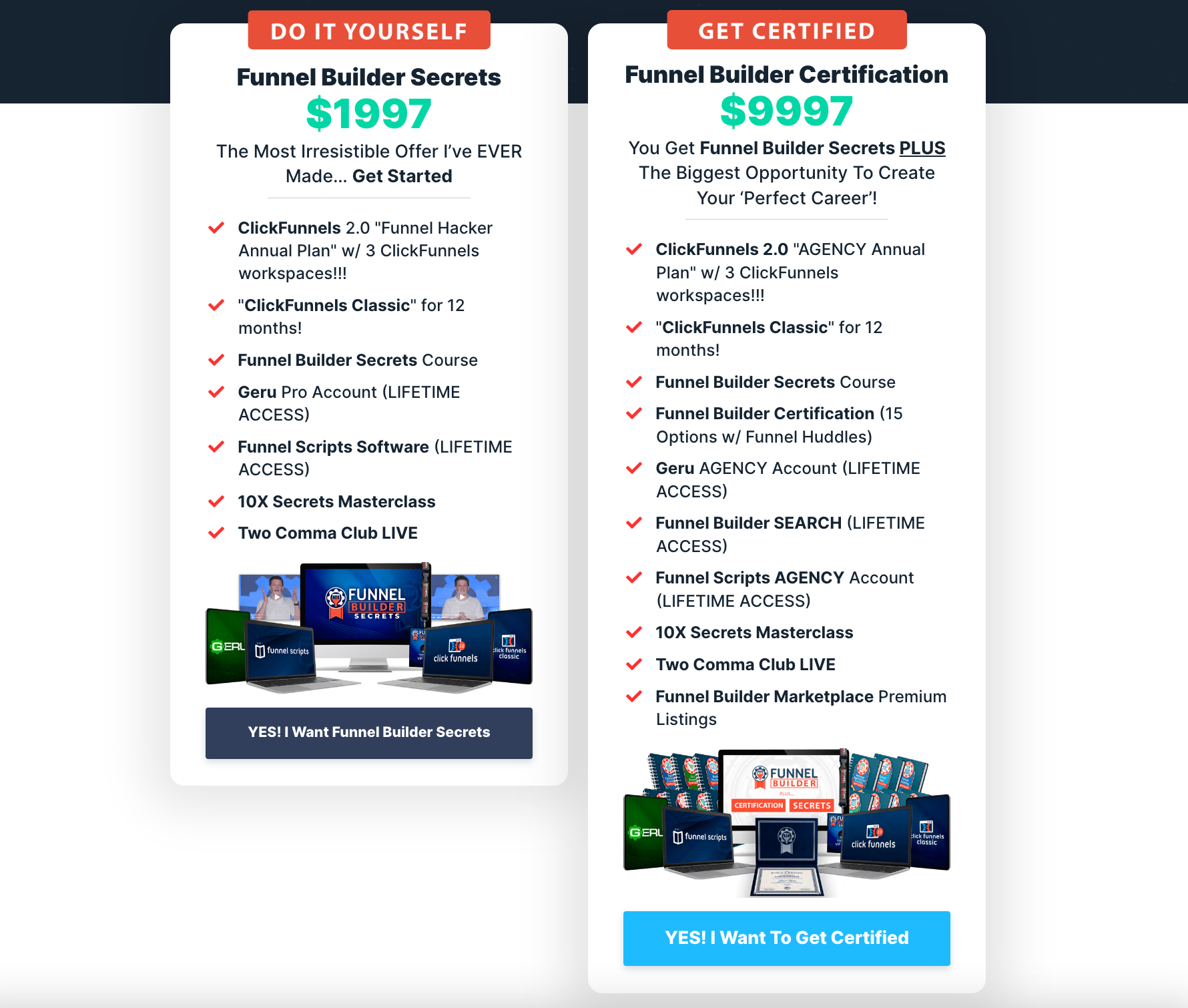 The offers have been widely viewed as positive by the ClickFunnels community and current users of the platform with many comments in the ClickFunnels (Official) Facebook Group describing the offers as "a no brainer".
ClickFunnels 2.0 Affiliate Promotion  
The launch of ClickFunnels 2.0 and the 'Your First Funnel' Challenge was promoted exclusively by ClickFunnels Super Affiliates between October 4, 2022 to November 4, 2022. The promotion was seen as a huge success with positive sentiment on social media.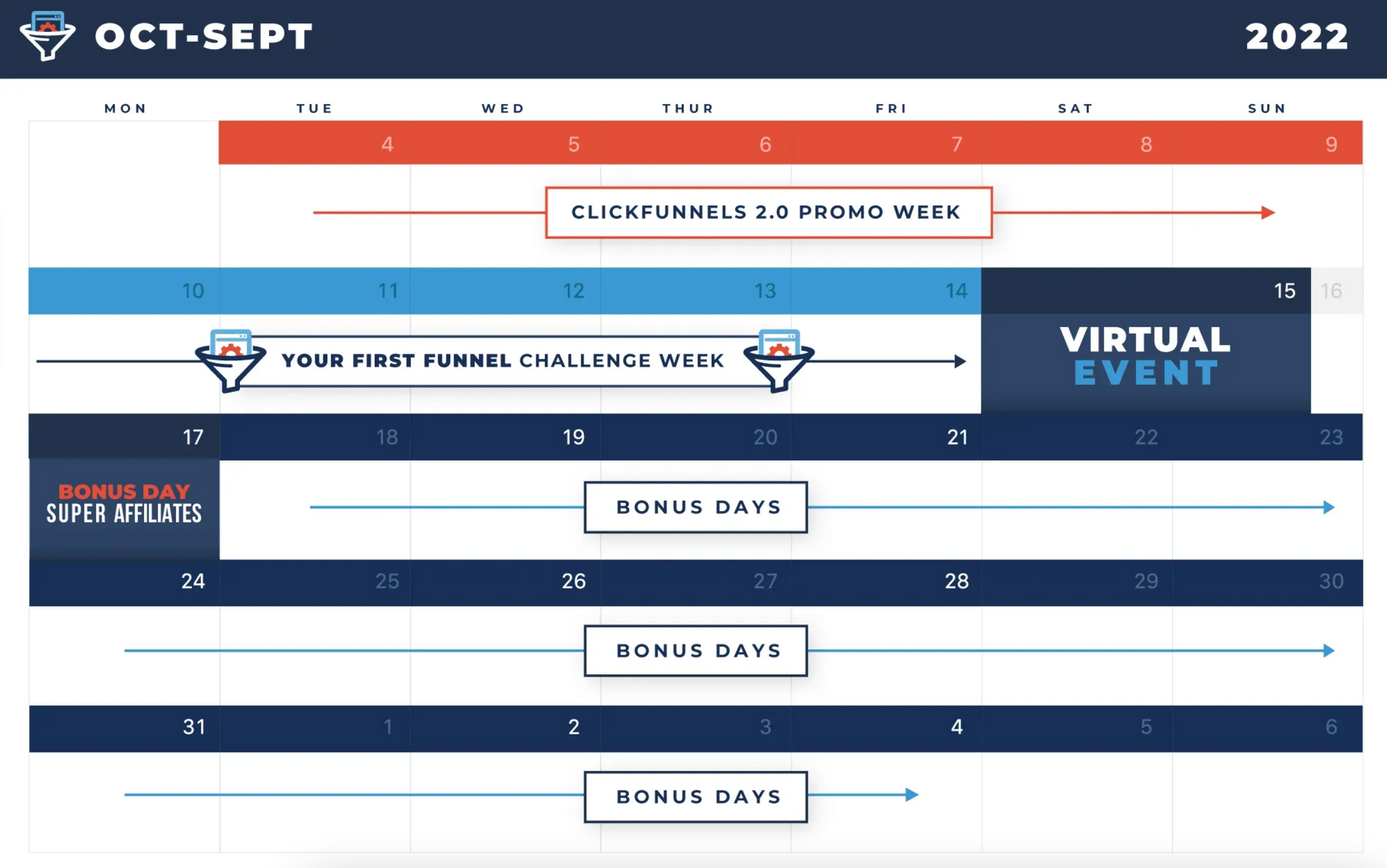 Top affiliate for ClickFunnels 2.0 included:
Dean Graziosi
​Gusten Sun
Doug Boughton
Jaime Smith
Jim Edwards
Junior Anthony
Dan Henry
Rachel Miller
Mark Joyner
Spencer Mecham
Paul Murphy
Myron Golden
Brent Estepa
Dan Havey
Johnathan Montoya
ClickFunnels 2.0 affiliates earn 30% recurring commissions on monthly and yearly plans and 20% one-time commission on the 'Funnel Builder Certification' program sales. You can now register to become a ClickFunnels 2.0 affiliate here.
The top ClickFunnels 2.0 affiliates also competed for prizes:
First place winning Russell Brunson's ClickFunnels Jeep, $100,000 cash and a private mastermind with Russell Brunson and Dan Kennedy.
Second and third place included the private mastermind plus cash prizes of $50,000 and $25,000, and your funnel built by Russell Brunson himself.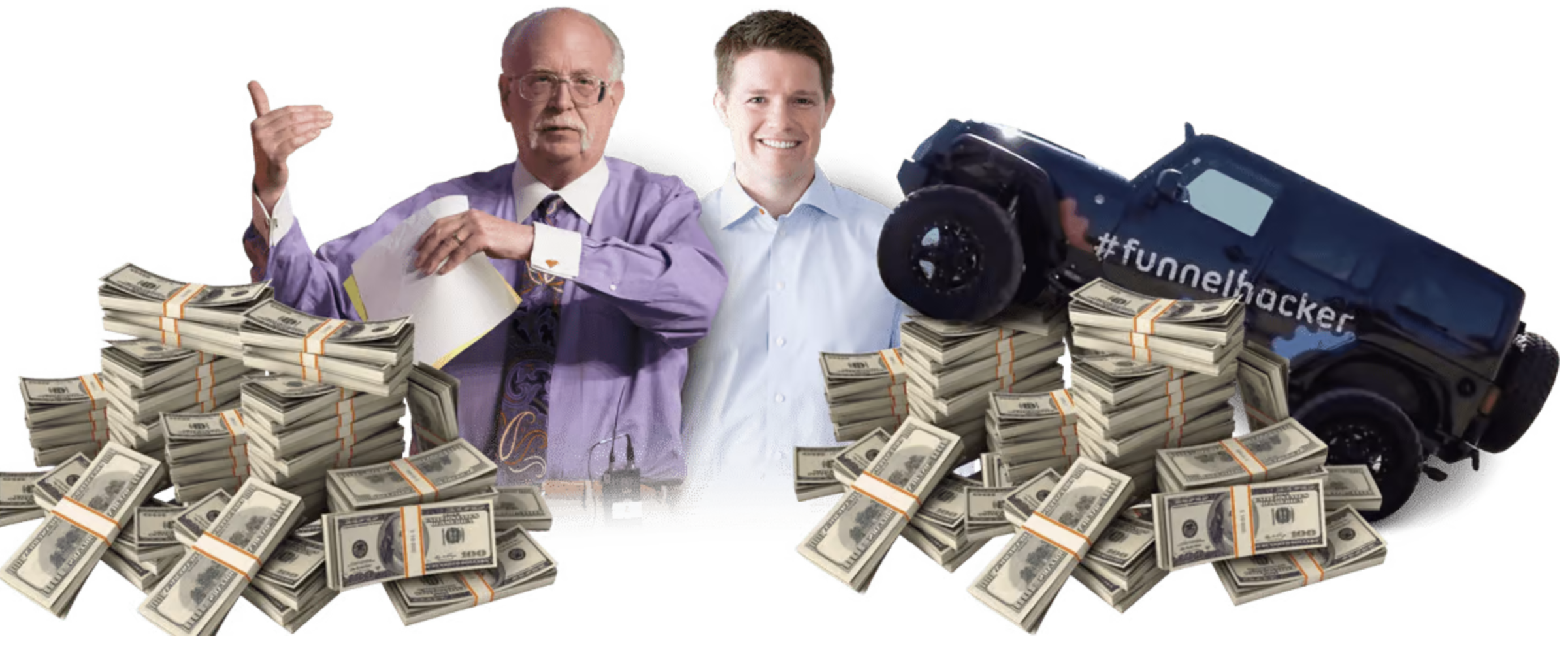 Russell Brunson and Todd Dickerson developed ClickFunnels in 2014 with the goal of creating a tool that would make it easier for anyone to sell their products online. They worked out how to take the most crucial ideas from top-performing sales funnels and make them accessible to people of all skill levels and backgrounds.

Since then, ClickFunnels has assisted tens of thousands of people in creating successful businesses. Professional copywriters and marketers, as well as new businesses, have all employed it. You can now update the code on your sites if you wish to add anything more complicated because the platform has grown to meet the expectations of users. It's used for automated webinars, membership sites, and more. And now we're finally going to get a glimpse of what ClickFunnels is planning for the future with ClickFunnels 2.0.
Resources:
More clips from Good Morning Marketers Episode 5