Email marketing is an effective strategy that startups use to engage with customers. However, building an email list is not a one-night-wonder. In this article, we'll dive into the important data and insights you need to know about the best email marketing in 2023.
We analyzed and gathered email statistics from GetResponse's 2022 Email Marketing Benchmarks. GetResponse interpreted 35 million emails sent by active senders with 1000+ contacts. The data provides a comprehensive view of what email marketing strategies work.
Average Email Open Rate
The average email open rate of the 35 million emails analyzed by GetResponse in 2022 was 22.45%.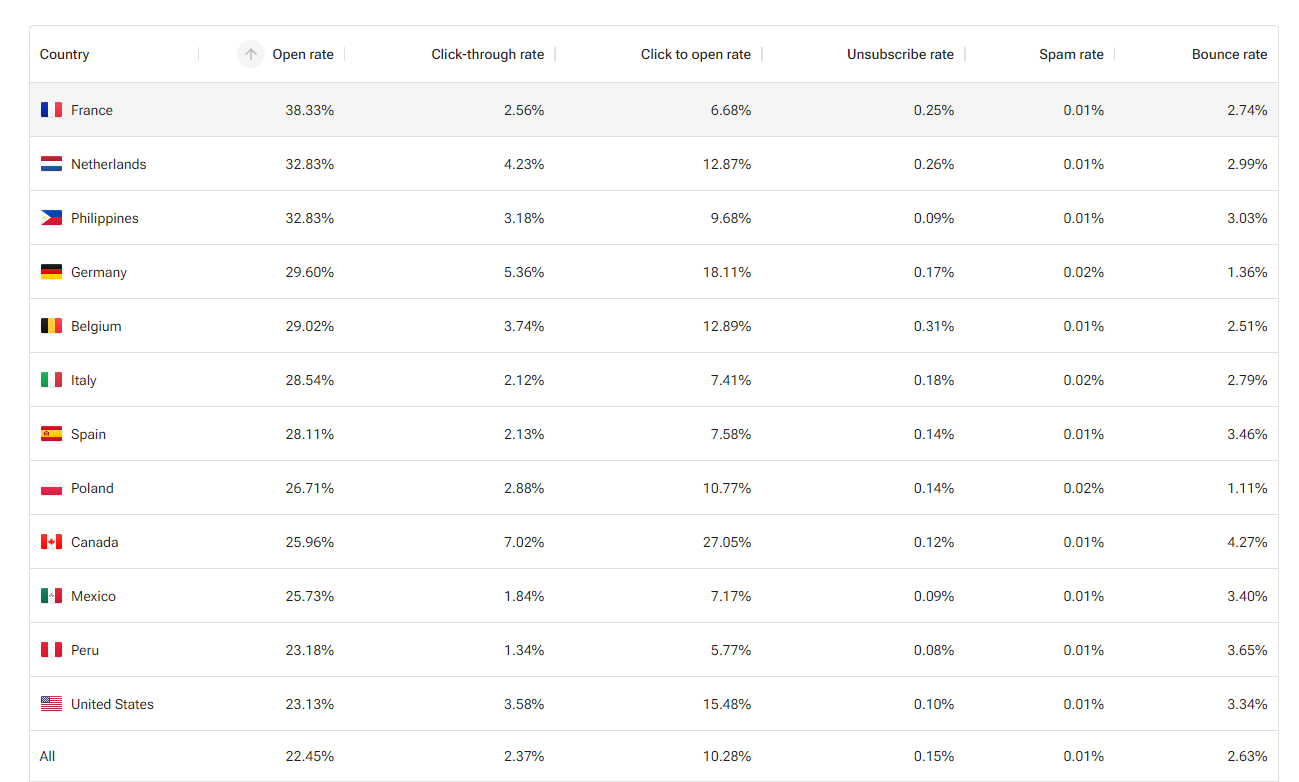 The open rate is the percentage of your audience who opens the emails you send them. It reflects the effectiveness of your email campaign. A high open rate could mean your marketing strategy resonates with your audience.
Average Email Click-Through Rate
The average email click-through rate of the same data dropped from 3.43% in 2021 to 2.37% in 2022.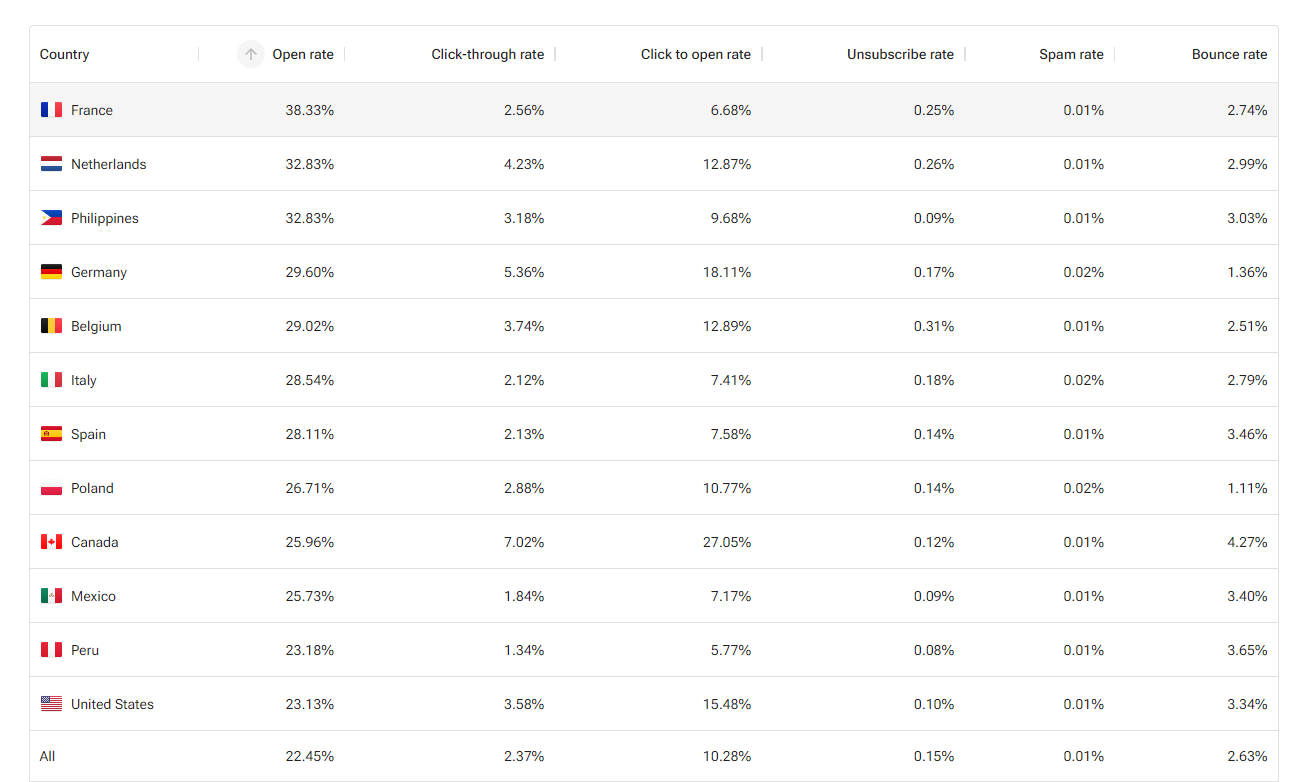 The drop in click-through rate is due to the decrease in message quality. Marketers should tailor campaigns to every customer's needs. Email marketing should hit the right tone. Messages need to sound personalized, offer value to your readers, and be less salesy.
The Best Time and Day to Send Emails
Emails sent between 4 AM to 6 PM in your audience's timezone on Mondays and Fridays earn more engagement.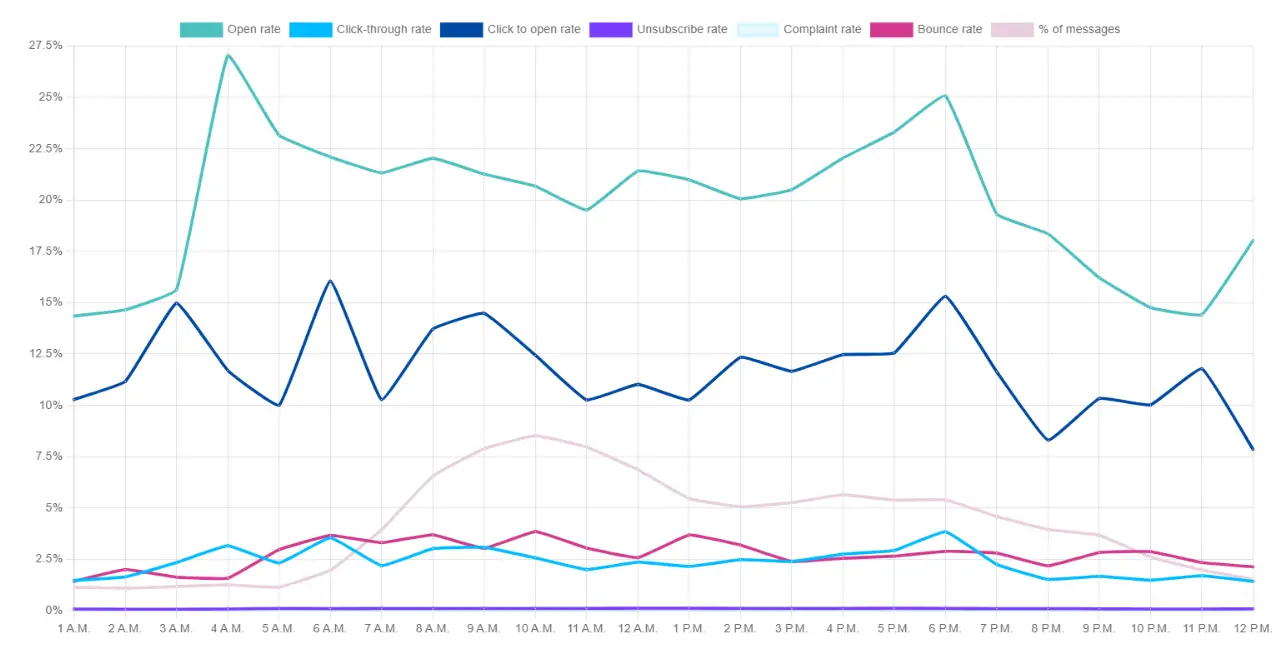 If you have audiences from different time zones, send your emails between 4 AM to 6 PM in their timezone by scheduling them on email optimization software. Also, your emails have a high chance of getting read when sent in the morning of the start and end of the week.
Number of Emails Per Week
One email per week is the most ideal email frequency, as it guarantees a higher open rate. If you opt to send more emails weekly, make sure not to exceed 8 emails.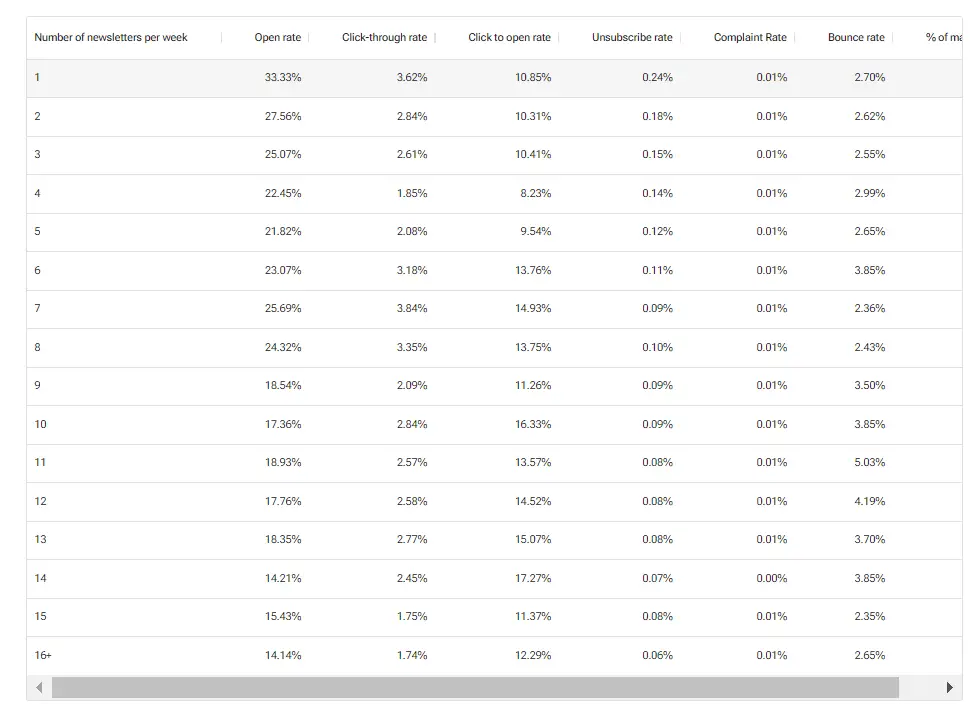 Although updating your leads nonstop is excellent, frequent emails could result in unsubscribing. Sending emails at a tolerable point ensures that you don't overwhelm your audience. If you see people not engaging with your emails, it's about time to tone down your emails sent a bit.
Email Subject Line Length
Most marketers use more than 50 characters in their subject lines these days, as it guarantees a higher open rate.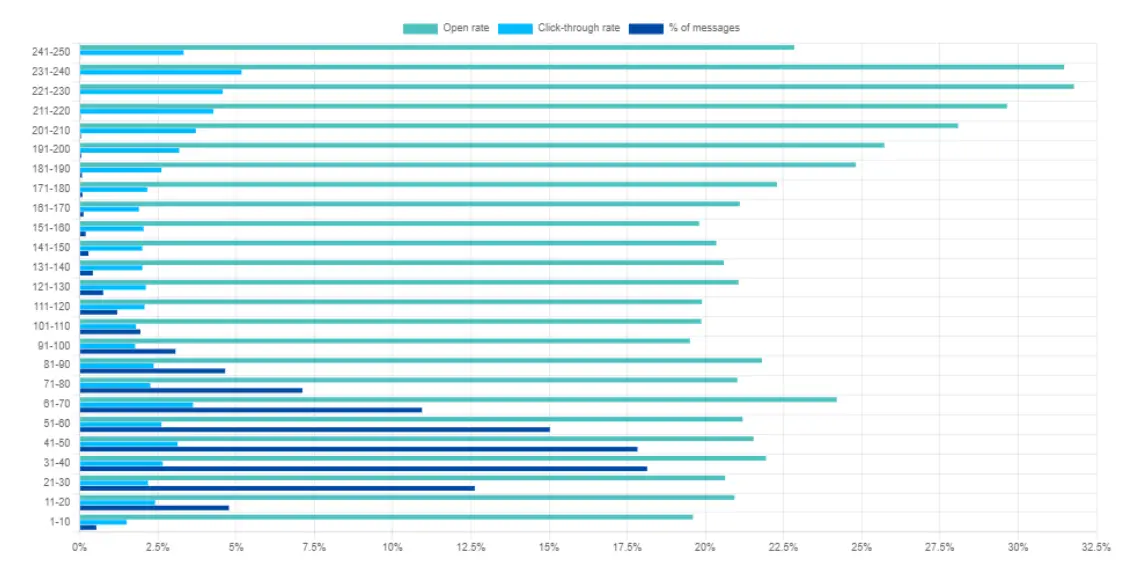 Nonetheless, mail marketing trends suggest that shorter subject lines are better. The reason is that shorter subjects have no problem if displayed on various devices. Plus, shorter subject lines are easier to quickly read and catch attention.
In Conclusion
Email marketing is not a matter of sending emails whenever you want. There are factors to consider to ensure better results in your campaigns.
Always base your email strategy on data, be it your analytics or studies from other companies. Remember, the key to successful email marketing is understanding your audience. Tailor the email campaign based on the customer behavior reflected in the data.
The video below discusses the best ways to build your email list. Check it out!
Clips from Good Morning Marketers Episode 16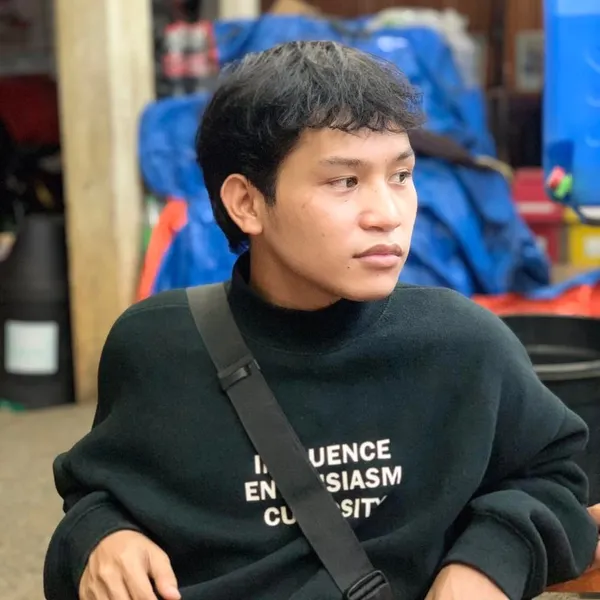 A versatile writer with tenured experience in journalism, content, and creative writing. I write streamlined content that boosts audience reach and conversion rate.