Here is the easiest way to get more Twitter followers. This is perfect for you if you're new to Twitter or simply want to grow your audience on Twitter, but you're not popular anywhere else yet.
New business owners and individuals just getting started on Twitter often find it hard to grow a following. If you're not following anyone and no one is following you, it's kinda hard to build an engaged audience on Twitter.
But it's not hard. It was not even expensive! It just takes a little time and patience.
Twitter is like a cocktail party for the Internet
Think of Twitter as a cocktail party.
You want cool people at your cocktail party. You don't want to have a party full of people you have nothing in common with and nothing to talk about.
So how do you find a bunch of awesome people to invite to your party, and how do you invite them?
Here's how to create an awesome cocktail party.
There is a clear way to get your invite out is by following people you want to invite. When they follow you back it means they've accepted your invitation.
But we don't want to invite just anyone, we only want to invite people who would be cool and interesting to have at the party.
How to find people to follow on Twitter
Twitter Lists are groups of users on Twitter that are curated by users of the platform. Most people use Twitter Lists to organize people they want to pay attention to. Creating a Twitter List gives you a Twitter feed with content from only the people on the list.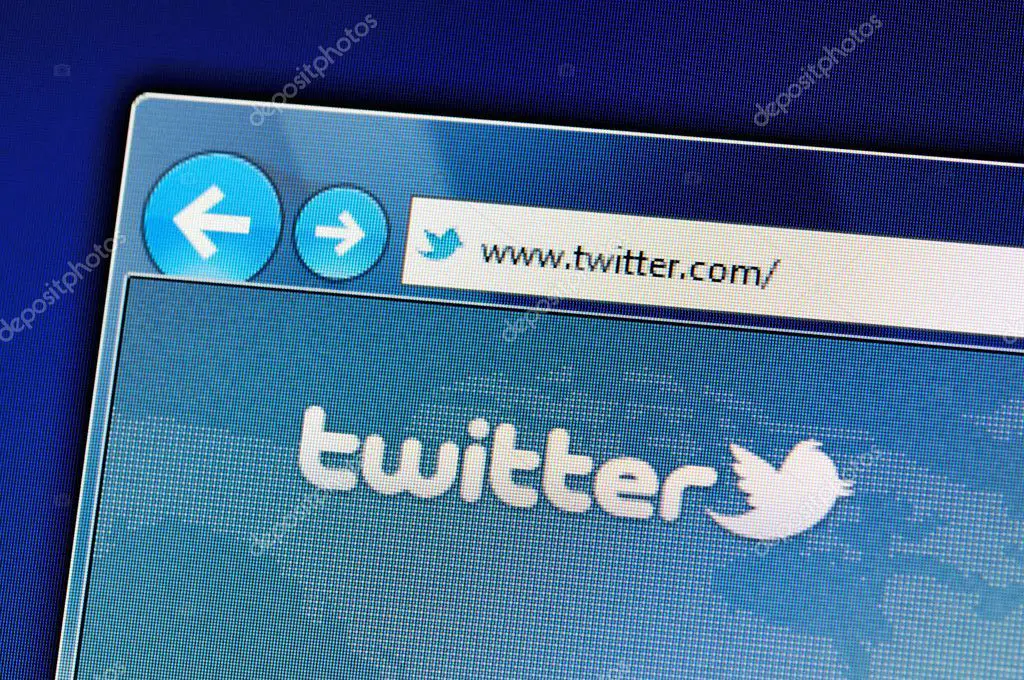 If the Twitter List is set to public you can view the Twitter feed from the list and, most importantly, who was added to the list.
You can use Twitter List to find people to follow. They're a great way to quickly find groups of people that you might be interested in and want at your cocktail party.
How to use Twitter Lists to get Twitter followers
Finding Twitter Lists with your target audience is easy:
Search Twitter for a keyword that your prospect would have in their profile or tweet about. If you want to talk to people interested in Cryptocurrencies, you may search "Bitcoin", "NFT", or even "Crypto". Keep searching until you find at least one person that fits your target audience.
Click on their username or profile pic and see if they have any lists. If they don't have lists, go back to your search and click on the next person until you find someone with a list of people that would include some prospects.

Someone big in the crypto space is Gary Vee, here's his profile.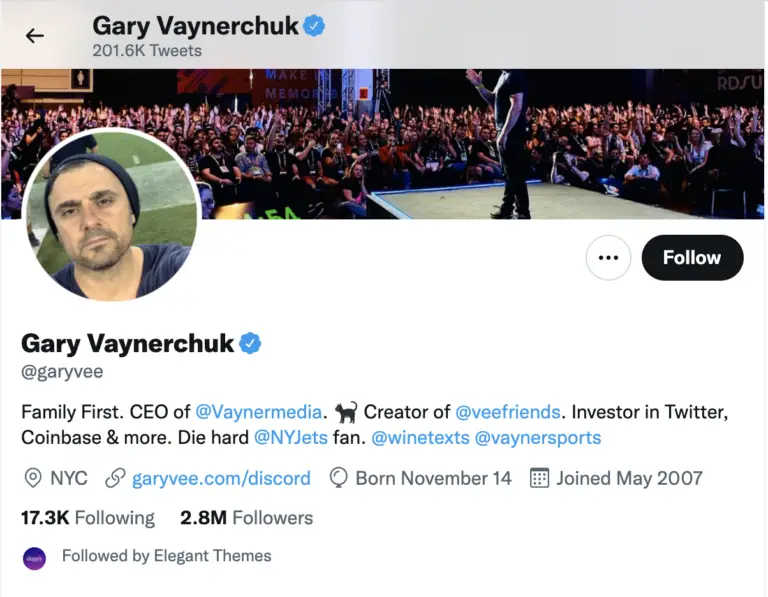 3.  Once you find a person, click on "Lists" to see lists they've been added to (in our example, Gary Vee has a list of people who are crypto enthusiasts)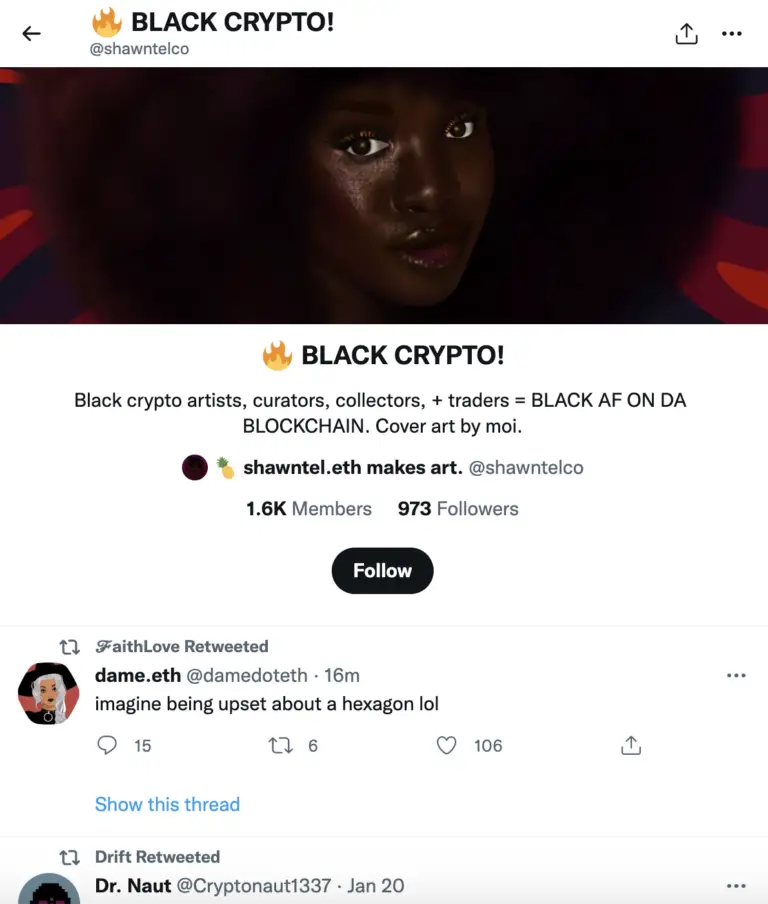 4.   Click on members to see all people on the list.  Follow them all. The law of reciprocity will work in your favor here. About 20% of strangers that you follow on Twitter will follow you back — accepting your party invitation.
5.   Need to find even more people to follow? Click on a member of the list and see what other lists they're in or what other lists they created.
6.  Dive into the relevant lists and invite more awesome people to your party.
7.   Continue this cycle to follow up to 400 people per day. There are follow limits on Twitter to prevent people from going wild trying to throw a rave or festival (remember, Twitter is only a cocktail party)
Bonus tip: You can automate the process of clicking "follow" 400 times per day for $12 per month, using ManageFlitter. This software has an auto-follow feature that can save a ton of time. With ManageFlitter, you set up a queue of people to follow. Then it goes through your list overtime to avoid maxing out your Twitter daily follow regulations.
How to start conversations on Twitter
So, great, you've followed a bunch of people that you're interested in talking to.
Now what?
The best part about Twitter is that, like at a cocktail party, you can start a conversation with a stranger and it's not weird at all.
But, no one is going to want to come to your party if you make a bad impression. To get the most RSVPs, you need a polished bio and great content.
Your bio is your introduction. In it you should outline who you are, and why people should follow you (or in other words, accept your invitation to the party!).
It's also important to have a professional picture that gives your potential followers who you are and what you do. Keep them interested by tweeting interesting, helpful, and relevant information.
Add value to your followers so that they don't walk out of your party.
Frequently asked questions
Why is Twitter removing my followers?
Twitter runs a "purge" of accounts in their system that are deemed to be bots fairly regularly. So, if you have a large following of bot accounts, you may see a sudden drop in your follower account when Twitter purges these accounts.
How many Twitter followers do you need to get paid?
Twitter itself does not pay its creators, as there is no revenue-sharing program in place like there is with YouTube. Instead, Twitter creators make money through the platform by promoting something off of Twitter. So, there is no specific number of followers you need to get paid by using Twitter.
They may use affiliate marketing, sell a course, or send their followers to their blogs or websites where they sell products.
Conclusion

When you're just starting, building an audience on Twitter is important, but daunting.
If you're low on funds, Twitter Lists are an excellent resource to find groups of awesome people to engage with and build your audience.
With a little patience and persistence, you can build an incredible, highly targeted audience — a kick-ass guest list.
Once you've got your party going, keep your audience engaged with relevant content and engagement.
Soon enough, you'll be able to leverage your position of familiarity and trust for sales.
For more information, check out the following guides:
Search engine ninja that specializes in website performance optimization. Josiah is a freelancer helping businesses in a variety of industries.
follow me :