In this guide, we'll help you start a new Instagram account for your business and GROW it fast.
Instagram accounts with large followings are pretty impressive and they're also lucrative. A large following positions you as an influencer. That lets you sell your products, earn a commission by selling other people's products, or simply pay to promote brands.
Here's the 2023 framework for starting and growing your Instagram account.
Why use Instagram for your business?
Instagram is a free photo and video sharing app. You can upload photos or videos and share them with a select group of friends. You can also view, comment, and like posts shared.
The app is one of the most popular social platforms worldwide. It hit one billion monthly active users in June 2018. Its growth has exploded since it stole Snapchat's feature of "Stories" and launched Instagram Stories in August 2016.
Catchy Instagram handles and cute descriptions of your daily life aren't enough. To start a new Instagram account you need to be aware of new trends and follow some guidelines.
Switch to a Business or Creator account
Use a mobile device to access Instagram. Go to your profile and click on the hamburger icon (3 lines, top right of profile), and select Settings. From here you'll see an option to switch to a Business or Creator account.
Setting up a business or creator's account unlocks additional insights needed to succeed. Both accounts offer similar features but business accounts have the added perk of auto-publishing.
Add information about your company like business hours, location, and phone number. And start getting real-time metrics of your stories, posts, and followers throughout the day.
Instagram personal accounts
Switching your Instagram account from a personal account to either a Business or Creator profile gives you the ability to add contact buttons to your profile, view insights about your account, and advertise your posts on Instagram. Once you have over 10,000 followers you'll also get the "swipe up" feature to add links to your Instagram Stories.
You need a Facebook Page to enable Business or Creator accounts on Instagram. Business or Creator profiles include a profile category that can only be changed from your Facebook Page settings or set to "hidden" on Instagram.
How to set up Instagram Shopping
Instagram's newest features Instagram Shopping lets your audience shop for merchandise displayed in your photos and videos.
If you're e-commerce you'll want to hop on this newest addition to social shopping. You can create your shop using the Facebook Commerce Manager or via integration with platform partners like Shopify and BigCommerce.
People have always come to Instagram to shop and discover new products. Shops allow you to offer a unique shopping experience on Instagram.
How to start grow your Instagram following
To grow your following on Instagram you need to be aware of new trends and follow some guidelines. Catchy Instagram handles and cute descriptions of your daily life aren't enough.
Here is what you need to know to grow your Instagram account organically 👇.
Engage in the Hashtags
Hashtags originated in Twitter as a way of categorizing tweets for Twitter search based on topics. Hashtags are like the "keywords" of social networks search engine. Hashtags are a handy way of searching for relevant people and content on social networks, especially Instagram.
You can add up to 30 hashtags at the bottom of your post description or in the first comments of your posts.
Using a hashtag is only valuable if your content is seen by people searching for the hashtag. Instagrams hashtag search uses two categories "Top" and "Recent".  Your goal is to tank on "Top".
Many popular hashtags are used by 100's or 1000's people per minute… So the "Recent" results for popular hashtags can provide a whole new set of content every time the page is refreshed.
A common strategy for ranking in "Top" results is called the "Hashtag Ladder Method" where you choose easy, medium, and difficult hashtags to rank for. The goal is to win the" Top" results for the easy hashtags to pick up steam for difficult hashtags… work your way up the ladder.
Nowhere are hashtags more used than on Instagram. The best tool I've found researching Hashtag sets is Hashtastic which is an app built with the Ladder Method in mind.
Follow people you like on Instagram
The easiest way to jumpstart your following is to go to similar accounts and follow them. You can follow around 50 to 100 people per hour without being flagged by Instagram.

This tactic relies on the 20% rule, which says about 20% of people who you follow will follow you back. That being said, you need quality content they might be interested in!
After following 1000 people you should have 200 followers…. now you need to unfollow 800 people to keep your follow/unfollow rations looking good. You can unfollow around 50 to 100 people per hour without being flagged by Instagram.

This tactic is time-consuming and auto following/unfollowing using bots is banned by Instagram, so it's going to be a manual process. DO NOT use any software that requires you to enter your username and password to access the software. You can view the official Facebook for Business Partner Directory if you're unsure about a 3rd party app.
Share for Share
In a share for share, both accounts post the other's images, shout them out in the caption and tag them in the image. Look for accounts that have followings 1 ½ time your size or more. Send the account manager a direct message and request a share for share arrangement.

This method works great when you're in complementary industries. You can search for and join shout-out groups on Instagram to help arrearage these agreements.
Paid shoutouts
A lot of large accounts, especially meme accounts, make money by promoting other brand accounts. These shoutouts can range from a few hundred to 1000's dollars per post. Some will offer to continue to promote your account until you reach a certain number of followers.

Some shout-outs will require you to make the content, others will make the content on your behalf. The cost of each paid shout-out will vary based on the quality of followers. I have found the average for a US-based business audience is $1200 per 10,000 followers. Direct message account managers for rates and terms.

Going for smaller, niche accounts may give you better ROI than larger, less focused audiences.
Instagram Ads
Promoting your profile with ads can be effective however, not the most cost-effective.
You can target ads to people who visited your page (Facebook or Instagram) or who visited your website. You can also target people based on who they follow, their interests, and their location.
Get more comments and likes on your posts
Top Instagram stars get thousands of dollars to promote products because they have millions plus followers. However, a large following isn't the best way to sell. An engaged audience is worth much more than a large cold audience.
Engaged followers become brand ambassadors and help you spread your content. Not only do they make you look good, but they'll also make you money. Treat them like gold.
To create an engaged audience on Instagram, follow these tips:
Use Stories to ask your audience direct questions about what they want
Respond to ask many comments on your posts as possible
Encourage your audience to Direct Message you
Do giveaways and contests in the comments of your posts
Create multi-image Carousel Posts and videos (the more time people spend on your profile the more your content will rank in the algorithm)
The key to building an engaged audience is to publish high-value content on the Feed and in Stories, every day.
Building engagement is all about providing value and building relationships. Build trust with your followers through quality and consistency. Engage with your followers to understand what they want.
Content Ideas for Instagram

Create a content strategy for your Instagram account and schedule at least one post per day. Here are a few ideas to get you started. Come back to this post as we will be updating this section with more tips (and templates) for creating content for Instagram!
Memes
Share funny memes related to your industry.
Quotes
Share notable quotes from industry leaders. Overlay images with a tool like Canva for a quick, shareable post.
Tips
Use Carousel Posts and 60-second videos to create quick tips related to your industry.
Niche Content
Use specific content that you create or curate. The more specific the more likely you're to have engaged followers.
Reality-TV
Give your followers a peek behind the scenes. Great photos, team events, or other relatable snippets will drive likes and comments.
Reposts
Take a post from another account, comment on what you like, and tag the original creator in the posts. Your followers and the other account owner will appreciate the share.
How to use Gary Vaynerchuck's $1.80 Strategy
Garyvee's $1.80 strategy is based on putting in your $0.02 on 90 posts per day. The strategy utilizes ten trending hashtags in a specific area to establish an Instagram community.
Here's how Gary explains it:
"I came up with what I like to call the $1.80 Instagram strategy which translates to leaving your personal .02 cents on the top 9 trending Instagram posts for 10 different hashtags that are relevant to your brand or business every single day.
By the end, you haven't just left your .02, but a full $1.80 of thoughts online in the specific category, niche, or industry you want to become a part of."
The complete $1.80 Instagram strategy is explained by Garyvee.
So whenever you publish a post with your hashtag sets simply click on the hashtags and start engaging with the top posts from the hashtag. In the early stages of growing your audience, this is key. You'll notice a lot more followers, likes, and comments this way.
How to make money with Instagram
Alright, now that we have an engaged audience, here is how to monetize your Instagram audience.
Sell Your Products
People use Instagram to discover and buy products. Thus Instagram is now a strong revenue generator for e-commerce brands. Set up your own shop as discussed earlier or become a brand ambassador for your favorite retail brand.
Affiliate Marketing
Join affiliate programs for products you love and promote them on Instagram. You can get a commission on every sale you generate from your posts. Write a call to action, invite your readers to click on the link in your bio, and remember to disclose affiliate links since you get a commission on each sale.
Sponsored Posts
Influencers with an engaged audience are attractive for brands. You can get paid to post even if you have less than 1,000 followers on Instagram.
Become a Brand Ambassador
Brands look for ambassadors that have an audience they target. Ambassadors sign contracts with brands to promote their products. The standard salary for a brand ambassador is somewhere in the $40,000 range! Micro-influencers in a specific niche is often more valuable than major celebrities as they have a more engaged audience.
Create Visual Content for Sale
Modern customers crave authenticity. They believe user-generated content (UGC) is more memorable than other media. Businesses of all sizes want to publish content created by their customers. Simply put, it's your opportunity to sell photos and videos you create.
In conclusion
Instagram is growing at a mind-blowing speed while maintaining a terrific engagement rate. It's come a long way from being a basic photo-sharing app with fancy filters.
Brands are investing an exorbitant sum of their marketing budgets on the platform. So Instagram is a great opportunity for smart folks to quickly build an audience and monetize it.
I hope this post helps you understand how to make money on Instagram. With so many potential business opportunities on Instagram, I encourage you to act on and implement what you learned.
For more information, check out the following guides: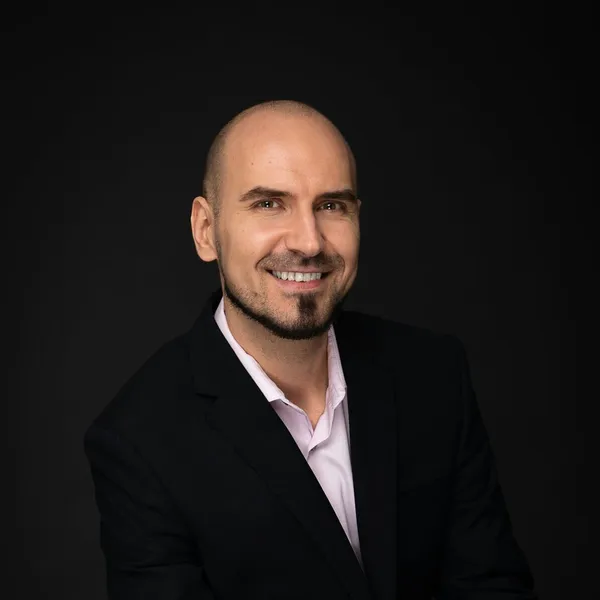 An inspired digital marketer with a knack for the creative and authentic. Eugene is the founder of Hapex a web design, branding and social media marketing company.
follow me :