It has never been more important to protect your privacy online. Our data is being collected by the services that we use every day.
Google, Apple, Facebook, and so many more companies are recording and archiving our activities. This information can be either public or private.
In either case, the wrong people can access the data and use it for scams, fraud, blackmail, and worse. This is why it is important to understand what dangers exist online, and in cyberspace. And more importantly, how you can protect your online privacy from hackers, internet predators, and even governments.
In this article, you'll learn the aspects of online privacy and cybersecurity that anyone conducting business on the internet should know. You'll learn the actions you need to take to avoid online fraud, loss of information, and keep yourself safe online.
Protect your passwords
We all have 100's online platforms protected by passwords. Many of us even use a similar password for all of these different sites. Since passwords serve as the keys to our most sensitive private information, hackers are always looking for a way to get ahold of them. Here are a couple of suggestions on how to improve your password security.
Avoid using common passwords
Cybercriminals have a series of methods for password theft. One of those methods includes the use of software that tries to keep entering the most common passwords until one of them works. That's why you should avoid using common passwords that include your personal information. Don't use "Password123", "Admin321", or "123456" which are among the first things that a hacking software will attempt to use.
It's best to set a password that uses a combination of numbers, letters, and special characters. The more complex the better, just make sure you remember your password. There's a list of the most common passwords that you can check so you can avoid using similar entries for your online privacy protection.
Check if your passwords are exposed
There's a section of the internet called "The Dark Web" and it attracts hackers and cybercriminals because of its obscurity. People can trade anything on the Dark Web, from drugs and weapons to private information. All while keeping themselves safe from the government and international security organizations.
In the past, hackers have been able to breach Google, Yahoo, Microsoft, and other online services. This has given them access to millions of users' accounts information. Also, business entities such as banks sometimes "leak" our data by accident.
Some websites can help check if your passwords are exposed, so check the integrity of your online accounts regularly. To check your password, all you have to do is type your email on a hack check portal and wait for the answer.
Lie in your recovery questions
Recovery questions help us gain access to our online account when we can't remember our password. However, recovery questions include inquiries that people you're familiar with an answer for you. To protect your personal information and avoid theft, blackmail, or any other type of online harm, it's best if your answers are not true.
For example "what is your mother's maiden name?" is one of the most common security questions. While at the same time, this may be common knowledge for people who know you.
Delete emails that say "password"
Some online services send login information to users via email – exposing the username and password in plain sight. This allows a person with access to our email to search our messages that include the word "password". Since people often use the same username and passwords for many accounts, it may make it easy for the intruder to sign in to other accounts.
When we receive a password via email, it's best to delete that message and then change the password just to make sure.
Protect your personal information
Criminals can even use your personal information to open banking accounts for fraud. They can use your phone number, social insurance number, or driver's license to do this. Even worse, they can get a hold of your banking information to buy goods and services using your money.
To avoid getting scammed, here's what you have to do.
Avoid phishing scams
A common tactic of online fraudsters is to send people messages pretending to be a service or company that they trust. They do this to steal your passwords, credit card information, or any other sensitive data that they can use for blackmail or theft. Even worse, they could use your information to commit scams under your name.
For example, they could use email or text messages that appear to be from the bank requesting you to click on a link and enter your login information. Many people fall for this, under the false idea that this is a routine online security check.
To protect your personal information from phishing scams, here's a list of things you can do:
If the message seems suspicious in any way, contact customer service to confirm that the request you received is authentic.
Don't click on links unless you are certain the email comes from a sender you trust. You can hover your mouse over their email to reveal the URL. Take a look at the URL and see if it is any different from the company's main website domain name. Spelling mistakes or dashes in domain names are a sign of a phishing attempt.
Don't click on attachments. Legitimate companies never send attachments via email or SMS.
Ask yourself if you've ever been contacted by the company in this way or for this reason before. If not, take extra precautions.
Does the email address look legitimate? Try Googling the email address to see if it shows up on the company's website.
Know that your passwords and PINs are private and neither your bank nor any other business entity would ever ask you to send them this information
Protect your email address
Email spoofing is a process that allows a hacker to send emails that appear to come from someone else. You may receive emails that appear to come from a friend, Facebook, or even your internet service provider. when in reality, the sender has spoofed their email address to make you believe this. They use these types of messages to extract your data, or even to steal your money by asking you to make a payment.
To protect yourself from this type of scam, always:
Check with customer service before taking any action requested in the email
Take a close look at the sender's email address to see if it's legitimate
Pay attention to how the message reads (grammar, spelling, tone, strange capitalization)
Protect your phone number
Some apps allow people to send SMS messages to people under a false ID. This allows scammers to send texts that the recipients would think are coming from a company they know of. You could get a message that appears to be from the national lottery asking you to send information or call a certain number to get a prize.
Many businesses and institutions use personalized IDs for marketing purposes, which is why most people fall for SMS scams. It's imperative to avoid sending out your personal information or placing calls to strange numbers. Especially if they ask you to call in the text, and you can't verify the authenticity of the message.
You could use the Truecaller app to check if the sender's identity is authentic or someone is using a phone spoofing app in an attempt to scam you.
Get a virtual phone number
Online services often require a phone number to authenticate user accounts and keep in touch with their consumers. To keep your phone number safe, it's a good practice to use a virtual phone number, called VoIP service. These types of phones operate through the internet. This allows you to use them anywhere in the world for a monthly fee (generally around $10 per month).
Using a VoIP number as an added layer of security is simple. After choosing your VoIP number provider, download the provided app on your phone to access your second line. You could even choose a phone number in your local area code.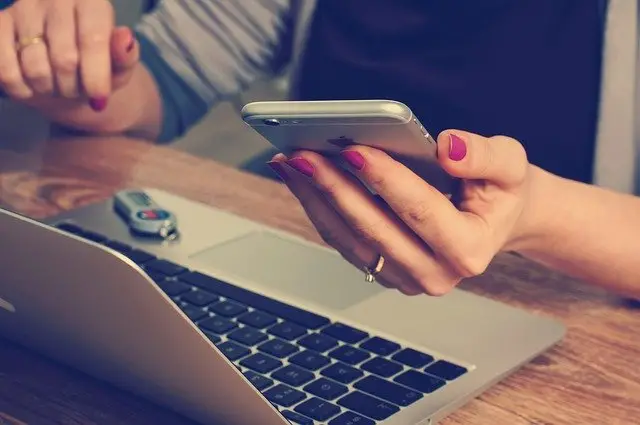 There are two options for using a VoIP number for added privacy and security:
Use your second line when you need to verify a phone number to create an online account.
Or, use your second line for calls and text messages with people you don't know in real life. This way your real phone number will stay hidden.
Hide your browsing history
When it comes to protecting your internet privacy, your browsing history plays a significant role. Here are a couple of ways to keep your browsing info confidential.
Use a VPN (free or paid)
Internet service providers assign each user with an IP address. This is like a home address for your computer, smartphone, or any other device that you use to go online. Cybercriminals can use your IP address to track your online activity and to gain access to your computer. Virtual Private Networks or VPNs are software solutions that allow you to hide your IP address by masking it with a fake one so that nobody can track you. Criminals usually intercept communication between us and the websites we visit. This is how they get into our browsing history.
With the use of a VPN, a coding expert with bad intentions or a government agency can't locate our IP address. This is because the software is showing everybody a fake address. Some internet browsers, like Opera, have a built-in VPN software that you can turn on or off with a click of a button.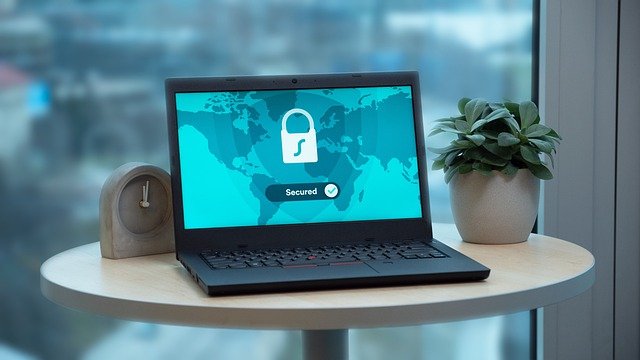 Never access an HTTP website on public Wi-Fi
You might have noticed that nowadays almost every website address starts with the "HTTPS" prefix and 🔒 icon. When you visit a page that starts this way, you should feel safe. An SSL means the page uses standard security protocols that keep your information safe from prying eyes.
Websites with "HTTPS" security protocols prevent criminals from accessing information about the website and its users. The protocol encrypts data, making it unreadable for others. This is important because every time you visit a website your computer is sending information. Your geolocation, browser settings, parts of your browsing history, as well as any other data a website might request, for example. Also, when you make payments, your banking information stays safe on secure websites.
In case you run into a website that starts with "HTTP" keep in mind that your internet session on that page is not safe. This doesn't mean that the website you're about to visit is harmful, but it would be a large risk if you would try to share any sensitive information on this page. Since you can't be sure about the security level on pages that start with "HTTP", you should avoid visiting those sites. This is especially true on public Wi-Fi because that means you have nothing to keep you protected.
Protect your online payments
Your financial information is the main prize for hackers because it includes your info and allows them access to your money. The protection of your online payments is imperative, and here are a few suggestions on how to stay safe.
Don't use auto-fill for credit card information
Internet browsers like Google Chrome and other apps and online services often ask to keep your payment details for the future. While auto-fill might seem like a convenient feature it comes with extreme risk.
A few years ago, Google reported a security breach in which millions of user account information were stolen. This gave the perpetrators access to all information stored on those accounts. This information included images, contacts, and browser settings that contained auto-fill information. This is why storing your payment info on websites can pose a security threat. If someone breaks into an online service database, they could collect your payment information. In turn, they gain access and control of your financial assets.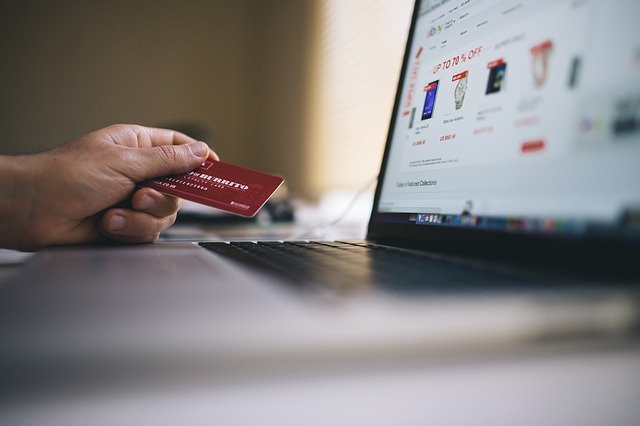 To prevent others from obtaining your banking info, disable the "auto-fill" feature on your internet browser. Never allow any online service or app to keep your payment settings.
Use prepaid credit cards
Prepaid credit cards allow you to make online payments safely because they are not connected to your main bank account. Any bank can issue a prepaid card that has no funds on it. You could go to a bank and transfer the amount of money you need to make an online payment from your main account to your prepaid card and use it. This way, even if someone gets ahold of your payment instructions, they'll only get an empty credit card.
Send safe payments
Bitcoin is a form of digital currency that allows you to make payments on websites. The technology behind cryptocurrency provides anonymity. This means that nobody knows who is sending the money and who is receiving it, other than the parties involved in the transaction. Because each monetary transaction is anonymous, nobody can get your private info or interfere with the transaction in any way.
Other types of safe payments include PayPal, one of the most popular online payment services. PayPal allows you to create an account and deposit money. Then you can make payments online, without using your banking information. This allows you to pay for goods and services online without entering your credit card info. This way, even if someone would break into your PayPal account, they would only be able to control the funds you have left in your digital wallet.
Add security layers
One can never be too safe, especially on the internet where cybercriminals are always seeking out new ways to harm our online privacy. So, two beef up our online safety we should add a few more layers of protection.
What is 2factor authentication and how does it work?
A 2factor authentication is another type of security layer. It requires a double identity check when we try to log in to a website or make an online payment. Some services offer this type of protection by default. Others keep this as an option that users can enable themselves.
This type of online security measure sends you a text message asking you to confirm your attempt when you try to log in to an account. This could be a message with a one-time security code you should type in or a simple YES or NO action button to click on.
The same goes for your online payments, the bank will send you a short confirmation code that you need to enter before the transfer takes place.
This type of security measure allows you to maintain control over your resources. Even if someone steals your credit card info or finds out your username and password for an online service you use. Even if they enter the required information, they would still need to get a hold of your phone and confirm the action.
What is OAuth and how does it work?
In regards to online security, OAuth is a technology that allows you to register an online account to a service by using an existing account.
Companies such as Facebook, Google, Apple, LinkedIn, Amazon, Microsoft, and Twitter offer OAuth as a form of login for third-party apps.
For example, a person could register an account with a new app simply by choosing the option "Register with Facebook account". This means you don't have to create a new username and password and go through the process of submitting your personal info.
But, if you lost your Facebook account information, the services you registered to use this method would be at risk. For this reason, most apps will request a second form of credentials. For example, your email or phone number makes OAuth for creating new accounts less secure.
You should only use OAuth when you want to connect data from one account to another.
For example, never enter your login credentials for your Facebook account into a third-party app. A legitimate app will offer OAuth to connect your account.
Conclusion

Keeping yourself safe online is becoming increasingly integral to our overall safety. If you follow the strategies and guidelines set throughout this blog post, you are on your way to protecting yourself in this digital age.
When considering your online safety, the most important things to keep in mind are:
Protect your passwords
Protect your personal information
Hide your browsing history
Protect your online payments
Add security layers
For more information, check out the following guides:
Search engine ninja that specializes in website performance optimization. Josiah is a freelancer helping businesses in a variety of industries.
follow me :